You are currently browsing the tag archive for the 'political prisoners' tag.
Byron Chubbuck (aka Oso Blanco) called a close friend and supporter last night (not me) very upset and asking for help. He said a staff person was checking their cell for "extra clothing" and grabbed a sheet of paper laying (out in the open!) of a simple drawing Oso did. He has been trying to establish where various Cherokee memorials/battlefields/landmarks/burial mounds are in relation to his current location – Lee USP. The drawing is of a fenced in burial mound he thought he saw upon his arrival.
Oso and his cellmate were thrown into the "secure housing unit" (SHU) (solitary confinement) for possessing an "escape tool". Oso says it's an insane charge.
Oso  is worried that any day now a DHO (disciplinary judge) will come and rule with bias on this bogus "escape tool" charge.  Oso has been in the Special Management Unit (SMU), an extremely restrictive program, for years and was just recently released to USP Lee, a much more agreeable situation as far as prisons go. He is worried they will place him back in the SMU program.
Please take a second to call or email on behalf of Byron Chubbuck #07909051:Phone:  276-546-0150 Fax:  276-546-9115
E-mail address2:  LEE/EXECASSISTANT@BOP.GOV
Please be polite and just let them know you are concerned about Byron Chubbuck #07909051, and that you think he may be in SHU over a drawing that if looked at, has nothing to do with any escape plans or any conspiracy with any cell mate. No need to mention SMU, case history, or politics in my opinion.
Ask for his unit manager Ms. Willis, his counselor Mr. LaLonde, or someone else on Chubbuck's unit team.
Another way to show support and let the prison know we are watching them is to send Oso a letter or postcard so the prison sees support that way too. Also to let Oso know he's in your thoughts and he is not alone in there.
Byron Chubbuck #07909051
USP LEE
U.S. PENITENTIARY
P.O. BOX 305
JONESVILLE, VA  24263
Days the Roman Calendar sees as the end of October to the beginning of November were sacred days for the ancient celts. As part of the holiday of Samhainn, celts would celebrate the last harvest and the beginning of the darker season. They would also honor ancestors and other spirits, as Samhainn was a time in which boundaries were less distinct and spirits moved freely between worlds. Some still celebrate and Samhainn is the basis for Hollowmas and Halloween.
Though originally taking place in summer months, an Aztec festival honoring ancestors has survived for thousands of years as the Days of the Dead/ Dias de los Muertos in its partially colonized consolidation into the same days as All Saints and All Souls Day.
The Industrial Workers of the World, a historic and visionary industrial union, have a tradition called, "In November We Remember," which is about remembering the fallen comrades and social ancestors of the IWW, including Joe Hill, killed Nov. 19, 1915, as well as many others.
Lost celt and long-lapsed wobbly that I am, I am reflecting on ancestors and spirits. My grandparents, my uncle, a friend of my family, two of my teachers. Political acquaintances who died serving the movements. Named and unnamed queer and "gender-non-conforming" people whose bravery has allowed me to live a little louder and dream a little bigger than I otherwise could have lived and dreamed. Thank you.
Through I didn't know him personally, I am also still thinking of Herman Wallace who just passed in early October. I have long believed that supporting and including people imprisoned for their involvement in liberatory political movements is essential for building any kind of meaningful change.
As was recently brought up by the North American Anarchist Black Cross Medical Justice Committee, "Herman was just one of many, ageing political prisoners (and prisoners of war) in the United States who are currently being denied adequate medical care and the compassionate release for which they qualify . . . "
"Unfortunately, cases like Herman's are far too common. Albert "Nuh" Washington, Bashir Hameed  and Marilyn Buck are other recent victims of prison medical neglect. Some, such as Merle Africa, have died under suspicious medical circumstances. More will soon follow, if swift action is not taken. "
I am thinking of all of them. Herman Wallace and his tireless supporters have shown us that a political prisoner falsely accused of murder can be released through the court system, at least when they are nearing the end. The partial victory suggests that its possible to  make this happen sooner and faster for others.  I think we have to try to do our parts and show our own social descendants, the youth of tomorrow, that resisting the status quo doesn't mean living out one's days alone and neglected.
Herman Wallace Finally Free (2:29)by Mumia Abu-Jamal via Prison Radio 10/4/13
FAREWELL HERMAN by Albert Woodfox via moorbey
"Well, the old man has decided to leave us! I am sure it was a very hard choice for him, who will I serve, the ancestors who have called me home, or humanity whom I love so much?"
Read this very important statement below for perspective on going forward. . .
For those of you who did not go near any computers, smartphones or televisions today, Chelsea Manning came out as her courageous self, saying, "I am Chelsea Manning. I am female," and stating her preference for female pronouns and her intention to pursue hormone replacement therapy. First she spoke out, exposing u.s. military atrocities in Iraq and Afghanistan, and for that truth telling she is sentenced to 35 years. Today she spoke out about who she is.
And then the internet and the news erupted with lots of transphobic hatred and ungendering refusals to refer to Chelsea by her preferred name and pronouns.
But there were some beautiful moments on the internet today as well. And I'd like to highlight a few, for those of you who are not combing through my tweets . . .
"Chelsea Manning and the realities for transgender and gender non-conforming people in prison, jails and detention centers " (from the Sylvia Rivera Law Project)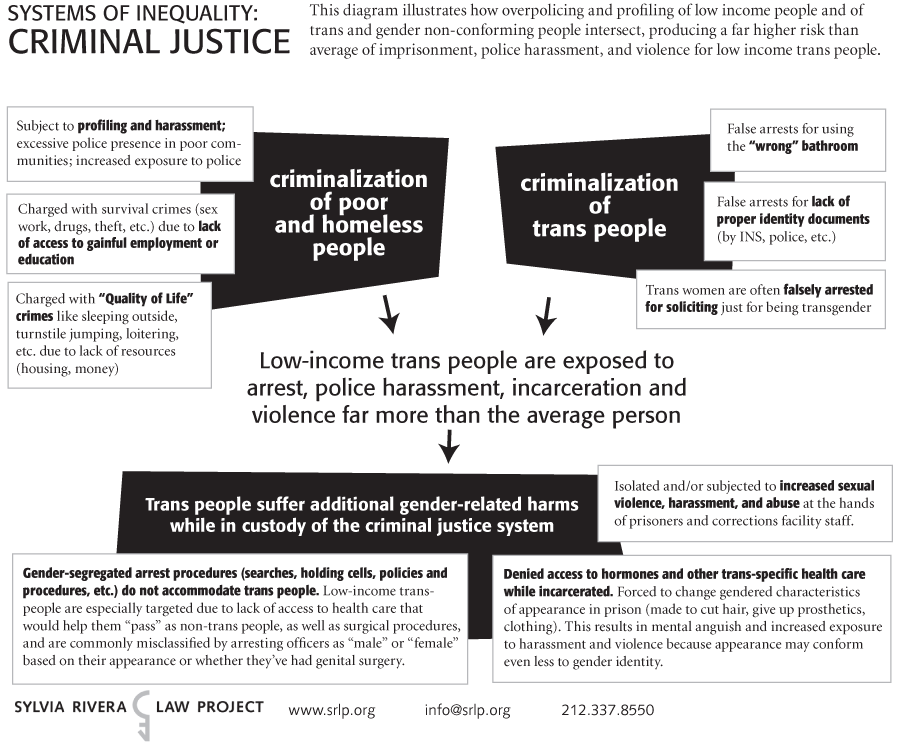 "Chelsea Manning & the Battle for Trans Inclusive Healthcare Without Bias" by Janet Mock

Around 1:48 of this video, after Jake Tapper's ungendering intro (trigger warning), Lauren McNamara speaks from personal knowledge and mutual respect about Chelsea Manning on CNN.  Check it out. 
Originated by LA ABCF years ago, Running Down the Walls has grown into a phenomenon, as runners in multiple north american cities and locales, and on both sides of the walls, act in concert, step by step, to exercise commitment in solidarity and raise funds for the Warchest Program and other local causes. The Warchest is a unique program, run by the Anarchist Black Cross Federation, that sends bimonthly stipends to political prisoners and prisoners of war with little other means of support.
The 2013 run/jog/walks will take place on September 1st!!! Get ready to participate, donate, or sponsor a runner, wherever you are.
NYC !!! (Brooklyn)


NYC event also on Facebook if you're into that sort of thing .
And PS, former political prisoner Daniel McGowan is training for NYC Running Down the Walls and is sponsored by Bluestockings Books and YOU can sponsor him here via Paypal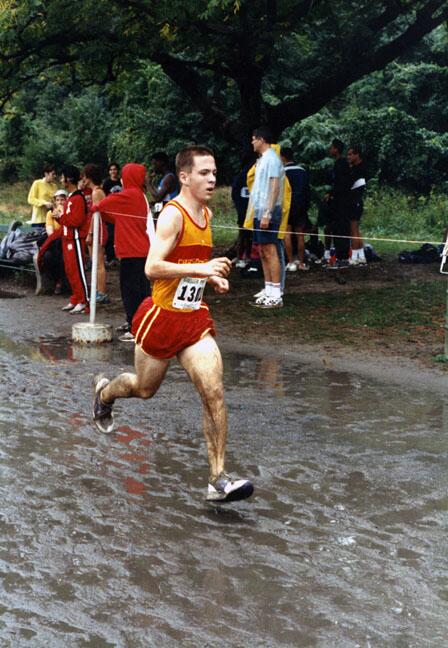 LA!!!  (September 8th)
(Facebook link)

From Denver Anarchist Black Cross:
I want to thank you all for calling Florence USP, in Colorado. This unity has motivated Ms McDermott to relent and give me medical attention" -Oso Blanco
June 12 – June 13,  9am- 5pm, Mountain Time . . . .
Denver Anarchist Black Cross post
Twitter- #OsoSolidarity
Flyer . . .
(See a more developed version of this text on the Denver Anarchist Black Cross blog)
On the heels of the June 11th international day of solidarity with Marie Mason, Eric McDavid, and other longterm anarchist prisoners . . .
June 12 – June 13,  9am- 5pm, Mountain Time . . . .
Call USP Florence-High in Solidarity with Byron Chubbuck a.k.a Oso Blanco!!!
Help a Captive Indigenous Warrior Survive!   Fight Medical Neglect in u.s. Prisons!
719-784-9454
People to ask for and speak with if they are available . . .
Mr. Charles Daniels, Warden
Ms. McDermott, Hospital Administrator
NOTE:  Any of these people may put you on hold indefinitely, hang up on you, talk over you, etc. If nothing else, let someone, even if it's just the operator, know the reason you are calling.
Sample call talking points . . .
 Hello, may I speak to _________? This call is in reference to inmate Byron Chubbuck #07909-051. Byron has a painful, potentially cancerous mass in his liver. He needs an ultrasound to determine the problem, and has been asking for this since he came to Florence in January.
He placed a sick call in April.
He has high ammonia build up in his liver and experiences daily vomiting, diarrhea, dizziness, drowsiness, and irregular breathing.
Byron already has a medical record in the BOP concerning liver problems and has never asked for family/friends to help with a medical condition before.
I know that HIPAA prevents you from sharing his personal health information (PHI) wtih me– I just want to make sure this is brought to your attention and that you take all actions necessary to ensure Mr. Chubbuck proper medical treatment.
I know you have a protocol to follow. Why wasn't he given a liver biopsy when he placed a sick call in April? How do you evaluate an internal medical condition?
Thank you for doing the right thing and getting my friend the medical attention he needs.
Coordinating the effort
Post a brief report of how your call went to social media  with this announcement or a link to it! Lead by example! #OsoSolidarity
Email  denverabc@riseup.net and let us know how calls are going!
If you can, send a quick get card to Oso, letting him know that you called and that he is in your thoughts and/or prayers. This will lift Oso's spirits and again remind him, as well as his captors, that he is not alone in his struggles.
Also, don't forget about these other crucial ongoing campaigns against medical neglect of political prisoners . . .
Former Black Panther Russell Maroon Shoatz (AF-3855) has been held in torturous conditions of solitary confinement in Pennsylvania prisons for the past thirty years. He has not had a serious rule violation for more than two decades. Maroon's role as an educator, human rights defender, writer, and critical intellectual of liberation movements is widely renowned.
April 8—May 9: Flood the office of PA Department of Corrections (DOC) Secretary John Wetzel with phone calls, letters, and faxes.
PA DOC Secretary John Wetzel 1920 Technology Parkway Mechanicsburg, PA, 17050
Phone number: 717-728-4109  Fax number: 717-728-4109
For more information visit:
#30Days2FreeMaroon
#FreeMaroon
#EndSolitary
My letter to Wetzel:
Secretary Wetzel
1920 Technology Parkway
Mechanicsburg, PA 17050
Dear Mr. Wetzel:
I am writing out of concern for Mr. Russell Shoatz, inmate #AF-3855 recently transferred to SCI Mahanoy. I've been reading about the controversial nature of solitary confinement in the news and it came to my attention that this older man has been in solitary confinement here in the United States for thirty years!
My reaction is that surely this is a violation of Mr. Shoatz' human rights that must be remedied immediately. I would certainly hope that this has not persisted because of his political affiliations, as that would make this even worse. I do understand that he has an escape in his past— but surely that can't justify sensory deprivation into his old age.
I will be hoping every day for news that Russell Shoatz has been transferred into general population. Thank you for the action you will take. Please be in touch as time permits.
Sincerely,
UPDATE: RELEASED BACK TO HALFWAY HOUSE– SEE UPDATE TO NYC ABC LINK BELOW.
Daniel McGowan used to be a political prisoner who did most of his bid in communications management units because of his political speech.  He was in halfway house, halfway in prison, halfway in outside life and putting his halfway outside life together and enjoying halfway freedom.  Just after publishing an article on Huffington Post (Court Documents Prove I Was Sent to Communications Management Units (CMU) for my Political Speech), when we thought we were almost done with this ordeal, Daniel was yanked back into federal prison today, April 4, 2013— which only proves his fucking point.
Under the united states, whether you are all the way in prison, halfway in prison, supervised by prisoncrats, or even like me and privileged enough to be in minimum custody out here in the world, you are under a system that warehouses people for social control and for political repression and it seeks to maintain its power. Until this system is overturned, it will always devise special units and inane rules to fuck with the lives of those who dare to speak out. Do not let them struggle alone.
Write Daniel. Support political prisoners.
"It's hard enough to transition from life in prison to a "normal" life back home in New York. It's especially traumatic to then be ripped from that, and put back behind bars. Please consider writing him a letter:" (Will Potter)
Meant to post this earlier but an Oso Blanco supporter actually received a letter back from the Pardon Attorney, who's apparently named Ronald L Rodgers:
We have received your letter of [date] regarding the petition for commutation (reduction) of sentence of Mr. Byron Shane Chubbuck. We have made it part of his clemency file.

We have received Mr. Chubbuck's petition and his application is under consideration. While we cannot predict when a decision will be reached, he will be notified promptly once final action has been taken on his application.

Sincerely,

Ronald L. Rodgers

Pardon Attorney
So this is very good. We are on the right track. Keep those letters coming and you are encouraged to send copies to Through the Walls.
I'll go back and edit previous posts with the new information.