You are currently browsing the tag archive for the 'Oso Blanco' tag.
Meant to post this earlier but an Oso Blanco supporter actually received a letter back from the Pardon Attorney, who's apparently named Ronald L Rodgers:
We have received your letter of [date] regarding the petition for commutation (reduction) of sentence of Mr. Byron Shane Chubbuck. We have made it part of his clemency file.

We have received Mr. Chubbuck's petition and his application is under consideration. While we cannot predict when a decision will be reached, he will be notified promptly once final action has been taken on his application.

Sincerely,

Ronald L. Rodgers

Pardon Attorney
So this is very good. We are on the right track. Keep those letters coming and you are encouraged to send copies to Through the Walls.
I'll go back and edit previous posts with the new information.
Now is the time.
From Oso:
"Tell them my clemency papers are There in Wash DC. We must send letters to Obama Fast"
In a previous post I recommended that people send letters to the TTW PO Box and that I would go through and send. I think it's too late for that now and I haven't received them. Will check again soon but — scratch that. Please send letters directly to Parole Attorney and Obama and send a copy to me at Through the Walls.
Email me or message me letters (throughwalls [at] rise up [dot] net) or send yourself. If you are outside of u.s.-occupied north america definitely email or message me.
UPDATE: Letters should be sent to two addresses: Office of the Pardon Attorney and Office of the President.
1) Correspondence to the Department of Justice, Office of the Pardon Attorney, may be sent to:
Office of the Pardon Attorney
1425 New York Avenue, N.W.
Suite 11000
Washington, D.C. 20530
             And/or Email the Office of the Pardon Attorney
"Please note: An attachment to an e-mail will be considered only if it has been requested by the Office of the Pardon Attorney. Attachments should be in PDF format and not exceed file size limits. Unsolicited e-mail attachments will not be opened."
Also, the Pardon Attorney is Ronald L. Rodgers so address letters to him if you'd like.
2) Obama . . .
President Barack Obama
1600 Pennsylvania Avenue NW
Washington, DC 20500
Got it?
See my previous post on this subject for a sample executive clemency letter on behalf of Oso Blanco.
Send electronically to me or send physically and/or electronically to Pardon Attorney AND Obama.
I'm sending mine off tomorrow so get at me soon!
Oso Blanco will appreciate your vigilance!
Send him a note!
New address (according to BOP.gov as of 1/12/13):
BYRON SHANE CHUBBUCK #07909-051
USP FLORENCE – HIGH
U.S. PENITENTIARY
P.O. BOX 7000
FLORENCE, CO 81226
While asking for things from Obama and the state is not at the heart of the strategies I believe in, when  a captive freedom fighter chooses to pursue liberation through this avenue and asks for help from supporters, I believe it's appropriate to follow through.
Below is an open letter. Use it as a reference in writing your own letter and/or learn more about Oso Blanco at osoblanco.org . . .
*NOTE: Address letters to Barack
But send them to Through the Walls so they can be sent together in connection with the petition:
Through the Walls
PO Box 132
Brooklyn, NY 11218
[date]
[address]
President Barack Obama
1600 Pennsylvania Avenue NW
Washington, DC 20500
Dear Mr. President:
I am writing on behalf of Mr. Byron Shane Chubbuck, Federal Bureau of Prisons #07909-051, who is petitioning you for Executive Clemency. I am aware that Mr. Chubbuck pled guilty to multiple counts of bank robbery, assault, and other charges. Through research and correspondence with Mr. Chubbuck, I am also aware that, strange as it may sound, even then, Chubbuck was motivated by a desire to financially aid hungry children.
Today, Chubbuck's need to help others manifests itself closer to home and within the law. He very much, and very truly, wants to be a father to his son and to help his sister and his mother who struggle with health issues. For a person driven by humanitarianism, the Federal Bureau of Prisons can only provide so much corrective and rehabilitative influence. After nearly thirteen years, it is time for his rehabilitation to continue to the next chapter—a return to his family and community so that he can begin to contribute to their and his health and well-being.
I am aware that granting a pardon to Chubbuck would involve risk to your own reputation and political career. However that is often the case in a matter of doing the right thing and I believe that you will make every effort to be just in your decision. Thank you for the action you will take.
Sincerely,
[name]
Statement to All who wrote the court:
Thank you very much all of you wonderful people. It is sad and heart breaking, I have not seen my 13 year old son since 2001. And in a prison visit at USP FLorence Colorado. Not at home like normal life. I ask how much longer can we as humanity "allow" the system to destroy family, lives and children?
The court Oct 24, gave visiting privileges to my mother. Nothing for my self because I am in prison.
Love + Power
Spirit and Fire
OSO BLANCO
On Oso Blanco's son, the court granted visiting privileges to the young man's paternal grandmother– but not to Oso Blanco, because of his imprisonment. Oso Blanco's statement will be up momentarily in a separate post.
Gender Anarky members Cat and Amazon are no longer refusing food as of October 25th. The prison responded to the hunger strike and phone call blitz etc with transfers. Amazon was recently transferred to Salinas Valley State prison. See http://genderanarky.wordpress.com/ for the info.
Strangely, Leah-Lynn Plante was released from jail very early but Matt and KteeO are still in jail as grand jury resisters and still need support. Mathew "Maddy" Pfeiffer is a new name on the list of grand jury resisters. For the latest, stay tuned to http://nopoliticalrepression.wordpress.com/
Thousands of walmart workers stand ready to strike on Black Friday. A few are jumping ahead like wildcats, already striking.
I tweeted about the prisoners held in Rikers who were once again not evacuated despite huge risk of flooding during Hurricane Sandy. Solitary Watch quoted NYC DOC as saying that there was no flooding or power outages. Click the image below for details.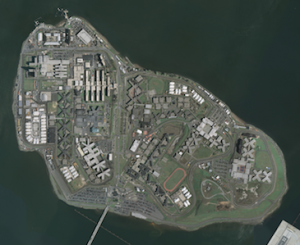 You saw it, you liked it, you shared it, you tweeted it, you reblogged it,
But have you actually written and sent off your character reference letter for political prisoner Oso Blanco yet???
It's time. I just wrote mine.
Families staying together through political imprisonment is no joke.
Let's do this.