You are currently browsing the tag archive for the 'motivation' tag.
A lot of good news has happened since I last updated this blog. Some people have gotten out of jails and prisons! Some of you know everything already, some of you don't. But let me share some news and thoughts . . .
Lynne Stewart was released from federal prison on compassionate release!!!! They wanted her to die in prison but she didn't!! It was all the petitions, emails, calls, protests, interviews, events, talking, blogging, tweeting, posting! Yes! Stuff we do all the time! Stuff we sometimes feel like it never works! This time it was done with a lot of passion, love, and fury. There were several rounds of appealing to authority that never worked until it did. Lynne became a person with cancer that people wanted to help, circumstances alligned, and the feds gave her back to us. These victories still happen!
Now let's send Lynne Stewart a valentine. She is out because of us. In prison, without effective treatment, the breast cancer spread to her lung, back, bones, and lymph nodes. She will begin new treatments that requre copays and deductables, as well as complimentary medicine that will require payment. As of now there are only 42 hours, and counting, left to be part of the fundraising campaign to help Lynne in the next stage of her struggle.
URGENT ACT OF SOLIDARITY AND LOVE TO PAY FOR LYNNE STEWART'S IMMEDIATE MEDICAL NEEDS
CeCe McDonald was released from prison!!! Okay, her release was not exactly a victory as she served out her sentence and was released. But I am looking at her support, her survival, and the way she and her supporters raised awareness to some of the struggles faced by trans women of color, particularly intersectional violence and the prison industrial complex. She served her sentence in a male prison and refused offers from her awesome friends at trans youth support network to advocate for her to be transferred to a female prison. She went on TV, on the Melissa Harris-Perry show, and said "Prisons aren't safe for anyone, and that's the key issue."
And this is an ongoing thing.
Click here and help fund FREECeCe, a documentary produced by Laverne Cox and and Jac Gares: "Told from the voices of Laverne Cox and CeCe McDonald (exclusive interview shot in St. Cloud Correctional Facility) FREE CeCe examines the culture of violence experienced by trans women of color."
Jerry Koch was released from federal jail!!! He endured and beat the grand jury by saying and showing all along that he had no intention of betraying his community and his beliefs. That did it. And the support for him did it. "Jerry Koch spent 8 months in jail in New York City for refusing to testify before a federal grand jury. But a district court judge has ruled that imprisonment only strengthened the anarchist's resolve, and the court had no choice but to release him."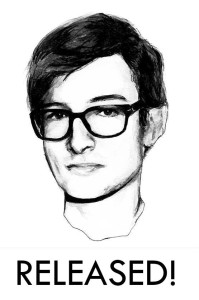 And this just in from NYC ABC:
"After twenty months of imprisonment, antifascist political prisoner John Tucker is free. John is the second of the Tinley Park Five to be released and he's written a thank you letter to his supporters."
An excerpt:
"For so much I am thankful for the supporters, but of greatest importance was the solidarity. Your constant stream of letters and cards not only kept myself sane, but also gave tangible, physical proof of solidarity which revealed the tremendous weight of the conviction of people from the real world who likewise are willing to make a stand against the far too often accepted evils of the world, to an incarcerated populace who had often not heard of such people before. The attention brought by the constant stream of mail peaked curiosity and drove many to question what was going on. This in turn lead to discussions, which in turn lead to some longer discussions that I hope have made a difference in at least a few lives over the course of my stint of incarceration."

So, you know, I often feel discouraged lately as I'm sure many of you do too. And becomes very hard to keep doing the things I used to always do trying to look out for people, in and out of prison, who are trying to look out for people, while so often it seems to lead nowhere and we disappoint each other and ourselves. It is cold out. So I am trying to hold onto these victories and these releases, and carry the energy forward. Trying to look at the reminders of what matters and what works.
With that in mind, prisoners held in administrative segregation in Menard Prison in Illinois went on hunger strike on January 15th, demanding changes, including informal face-to-face 90-day review hearings, so that the solitary confinement will not be indefinite, with no way out. Now we are told they are also refusing liquids, and on THIRST STRIKE, as well as hunger strike, until the review hearings start. THIRST STRIKE IS NO JOKE. time is running out and they need a lot more support so their sacrifice can't be ignored. CALL TODAY. SAVE LIVES. Amplify their voices.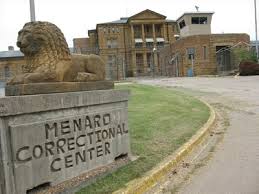 Supporters can urge IDOC Director Godinez and Warden Harrington to accept the hunger strikers' proposal immediately. Contact:
Illinois Department of Corrections Director Salvador Godinez, (217) 558-2200, ext. 2008, Illinois Department of Corrections, P.O. Box 19277, Springfield IL 62794-9277 or http://www2.illinois.gov/idoc/contactus/Pages/default.aspx
Warden Rick Harrington, (618) 826-5071, P.O. Box 711, Menard IL 62259
They were polite to me on the phone, which is great, but makes me think they are not getting nearly enough calls!! The phone should be ringing off the hook. CALL TODAY. SAVE LIVES. Amplify their voices.
So a little while back, a new era dawned with the end of the Mayan calendar and a little while later the Roman calendar ticked over and we found ourselves in 2013. Soon the lunar new year will begin as well. And though a blizzard storms towards my region as I write this, in the heart of the snow season, spring is not too far away.
So now is a good a time as any to reflect on beginnings and endings. I may always remember 2012 as the year I gave up on myself as a member of some organizations and tried to see what kind of animal I might become on my own. I've been haunted by feelings of being lost and feelings of being free.
I'm trying to resist the temptation to justify my relative inactivity. The struggle is not going to organize itself— there are things that must be done— and/but I owe myself, I deserve care and understanding. Both of these things are true. So-called "activist burnout" is hard for me to talk about but I think it's important to talk about— for me and on the chance that what I say might be useful to others.
All of this was/is part of the reason for this blog.
When I read Leah Lakshmi Piepzna-Samarasinha's brownstargirl.org post in October, I felt humbled and blown away.
I was just now staring at this blog entry above, trying to find the pull quote that I wanted to show you but I can't do it. The whole thing is context so read the whole thing if you missed it back in October or like me, need a refresher. All I can say is, when I read it I immediately felt like an idiot. I said to myself, of course you were burned out and destroyed by what you were doing to yourself. Of course unlearning all of that is going to take some time.
As I just now finally got around to reading through the links on the following brownstargirl.org post,
I have more of the same feelings.
Then more recently, Kersplebedeb posted about blogging
his blog. Kersplebedeb said,
"It has been eight years since i started this blog, basically as a way of trying to figure out how to develop and explore some political ideas and perhaps also deal with a period of political and personal isolation i was going through. It "worked", and provided a space not only to try and figure some things out, to record things i would otherwise have forgotten, and to try and elaborate a set of political reference points."
This is very encouraging to read. When I was contemplating walking away from some political organizations, to have some faith in myself I needed to imagine where I might land and what I might do. I tried to think of what "one-person projects" existed in the world of political prisoner support and related endeavors. And then I thought of Kersplebedeb as an example. Apparently, eight years ago, K started trying to do what I'm starting to try to do now and "it worked." So that's good to hear.
There are so many things I want to read and re-read and one book I should probably re-read soon is this one . . .
I thought putting all of this together in a blog post would bring forth some more profound thoughts of my own but that doesn't seem to be the case and that's okay. What I can say for now is, thanks folks.
"One sunny mornin' we'll rise I know/ And I'll meet you further on up the road"
— (from a song that Johnny Cash sang on American Recordings, not sure if it's his or not)
Does this happen to you? Like a lot of things, I put this blog down for a minute a while ago and it's been hard coming back around to pick it up again. A lot of the info on throughthewalls.org right now is out of date.  I have my own health issues I"m wrestling with but I'm not sure if that's the problem. It's hard to keep anything in perspective.
While it didn't destroy my immediate surroundings or jeopardize my life, Hurricane Sandy rattled me, as it rattled a lot of people in the NYC/NJ area. My priorities and outlook have shifted. I've done some relief work and some donating but not much– not nearly enough.  I have lots to say about it and now that I'm finally in the blogger machine again, I don't know where to start.
The whole business of the elections distracting from real-life politics has never been so stark to me as it was just now– with pockets of NYC and NJ surviving ongoing inequality compounded by ongoing disaster and everybody chattering about the elections. Some people are still chattering about the elections, bursting with pride and celebration over the man who signed the NDAA into law and may keep more people in cages than anyone on the planet.
It's crazy how parts of NYC are almost totally fine, almost totally back to normal, while other neighborhoods are living in the cold and the dark without water, sometimes with health needs and trapped in apartments or displaced by desolation. The establishment and the rich seem to be counting on the fact that if enough time goes by, people with privilege will lose interest in the disaster and let it go out of sight and out of mind. This is the way oppression, disaster, and inequality persist in the first place. This is how things really are all the time. Crisis and disaster and everyone walking around and many not immediately threatened pretending everything is fine.
This is how it often feels to read about Gaza and that's particularly true now.
And yet everyday life has to be lived. Jobs have to be worked, sometimes, for now, health has to be tended to, when possible, and the causes I normally work for still exist and still matter.
Most people don't follow me for news. If you're up on things, there are better sources. Mostly I connect dots or maybe provide a perspective in a bigger conversation. But on a few specific things, I occasionally  bring you news. And I gotta update it. So stay tuned while I catch up. May take a sec.
Sometimes I wander through days and they are just days—the earth continues to be pulled in a spin around the sun and I get no useful organization or meaning through counting.
Other times, the history is so tangible, thick, and sticky that I can barely wade through it.
This year, my certain days calendar told me Mother's Day coincided with the anniversary of the Philadelphia police dropping a bomb on the MOVE family's home in 1985. Honoring and celebrating mothers is very important and this anniversary just highlighted for me how bittersweet it is when so many mothers are being torn apart from their children, and their grown children, by occupation, war, police, and prisons. I saw this today . . .
"Mother's Day began in [u.s. occupied] America in 1870 when Julia Ward Howe wrote the Mother's Day Proclamation. Written in response to the American Civil War and the Franco-Prussian War, her proclamation called on women to use their position as mothers to influence society in fighting for an end to all wars. She called for women to stand up against the unjust violence of war through their roles as wife and mother, to protest the futility of their sons killing other mothers' sons." (more here)
And once my thoughts started unfolding in this way I couldn't stop thinking about early May. . .
For the celtic pagans, and for others, Beltane and similar holidays brought/brings in the spring/summer season with fires, feasts, and celebration. The tradition still has literal adherents but it also resonates in indirect ways. With or without the practices, traditions, spiritual belief, relationship to land and season, many people can't help but be affected by the shift toward spring and summer. Many can't help but celebrate in some way.
In 1886 May 1st emerged as a day when workers would coordinate strikes and take to the streets, ideally in a general strike—the ideal of all workers going out on strike at the same time for better conditions, wages, and ultimately freedom from having to trade work to wealth-horders in order to survive. I don't know if there's any straight-forward relationship between Beltane and May Day but this somewhat lyrical essay that I found through political prisoner Mandy Hiscock's blog brings them together nicely.
May 1st 2012 brought with it a culmination of activity around a call for a May Day General Strike.  It didn't shut down many workplaces through formal union activity but some of it spoke to a May 1st historic trajectory—an element of opposition to wealth and power that is outside of their control.
On May 4th 1886, a May Day bomb thrown in retaliation for the murder of workers caused deaths and injuries to police. Rather than accusing anyone of throwing the bomb, the city of Chicago took the opportunity to criminalize speeches and ideology, eventually executing four anarchists for speech. – On May 1st 2012, the FBI finished up an entrapment plot. They allegedly identified a group of "self-proclaimed anarchists,"  allegedly talked them into bombing a bridge, allegedly supplied the fake bomb, and had them arrested for their alleged intentions on May Day so as to vilify anarchists to the media. Of course, anarchism comes from a humanistic tradition and would never intentionally put innocent civillians in harm's way– unlike the FBI. It's extremely likely that this May Day plot is a product of the FBI agents' imaginations. They got to play the bad guys and the good guys and use people as props and at the heart of it, various agents of state are still attacking speech and ideology.
On May 4th, 1981, Provisional IRA prisoner of war, Bobby Sands died in prison on hunger strike. He refused food to the point of death just to protest his criminalization, just to assert that he was a prisoner of war, and extend legitimacy to the cause for a united sovereign Ireland free from Brittish occupation and intervention. As I write this, over 2000 Palestinian political prisoners are on hunger strike. The leadership released a statement on May 13th, refusing a compromise with Israel and affirming a willingness to die on strike.
On May 5th, 1862, within years of the Mother's Day statement and May Day 1865, the people of Puebla drove a French occupying army out of Mexico and thwarted the last attempt of a foreign colonial power to take Mexico for themselves. Of course, imperialist interests have continued plunder the region, and must be driven out, but Mexico, as a regional home to many indigenous north american nations, has never been fully conquered and that is worth celebrating– though the united states' cultural appropriation of Cinco de Mayo leaves something to be desired.
There's a lot more I can do with historic dates and current events but I need to get this out while it's still timely. Of course, early May is just a change in season. Looking at date-specific snapshots across time is a gimmick but hopefully also a tool to look at the present in some kind of context. Whether or not it's useful, I can't help but do it this time. Some people here, at this point in space-time, early May 2012, are inspired and moving forward. To them, all I can say is go go go.
For me, I'm excited to bring the May Day traditions forward another year, I'm excited about opportunities to make gains in all of these areas and I want to be moving faster. Supporting the political prisoners is equally crucial. The constant crisis and opportunity inspires me but also seems to wear me down almost before I begin. Positive energy seems to hit snags, turn inwards, and create black holes into useless sub-universes. I feel lost and I doubt myself when I move forward. This leads to increased trouble trying to keep up commitments already on my shoulders. How are you feeling?
Of course blogging doesn't necessarily help lost people find their way. This is going to be one of several tools I'm trying out as part of Through the Walls. I'm going to try to harness inspiration other emotions and thoughts toward keeping up the work and finding new paths. I think for as many people as are pushing towards freer societies, there are more people having trouble keeping it up or getting started or plugging in.
All shared writing happens out of the arrogant assumption that one's own words might be useful to others. I'm hoping this blog can help me and others get started or restarted on contributing to a better world. My pledge is to not recommend anything I don't think is useful, and not advocate doing anything that I'm not doing myself. Hopefully I'll be able to delve into issues more in the future, rather than just blurbing and linking. I'm not planning to make a habit of constantly comparing historic events to present ones but, for now. . .
.. . if you're looking for a change, happy new beginning of a new old season to you.