You are currently browsing the tag archive for the 'Daniel McGowan' tag.
Originated by LA ABCF years ago, Running Down the Walls has grown into a phenomenon, as runners in multiple north american cities and locales, and on both sides of the walls, act in concert, step by step, to exercise commitment in solidarity and raise funds for the Warchest Program and other local causes. The Warchest is a unique program, run by the Anarchist Black Cross Federation, that sends bimonthly stipends to political prisoners and prisoners of war with little other means of support.
The 2013 run/jog/walks will take place on September 1st!!! Get ready to participate, donate, or sponsor a runner, wherever you are.
NYC !!! (Brooklyn)


NYC event also on Facebook if you're into that sort of thing .
And PS, former political prisoner Daniel McGowan is training for NYC Running Down the Walls and is sponsored by Bluestockings Books and YOU can sponsor him here via Paypal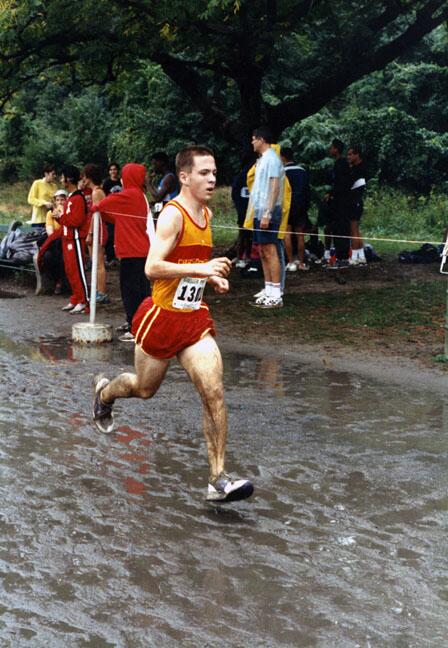 LA!!!  (September 8th)
(Facebook link)

UPDATE: This saga continues to unfold, with more chapters than this blog can handle. To keep up with this and other news, follow @support_daniel and/or me (@throughwallsny) on twitter.
UPDATE: RELEASED BACK TO HALFWAY HOUSE– SEE UPDATE TO NYC ABC LINK BELOW.
Daniel McGowan used to be a political prisoner who did most of his bid in communications management units because of his political speech.  He was in halfway house, halfway in prison, halfway in outside life and putting his halfway outside life together and enjoying halfway freedom.  Just after publishing an article on Huffington Post (Court Documents Prove I Was Sent to Communications Management Units (CMU) for my Political Speech), when we thought we were almost done with this ordeal, Daniel was yanked back into federal prison today, April 4, 2013— which only proves his fucking point.
Under the united states, whether you are all the way in prison, halfway in prison, supervised by prisoncrats, or even like me and privileged enough to be in minimum custody out here in the world, you are under a system that warehouses people for social control and for political repression and it seeks to maintain its power. Until this system is overturned, it will always devise special units and inane rules to fuck with the lives of those who dare to speak out. Do not let them struggle alone.
Write Daniel. Support political prisoners.
"It's hard enough to transition from life in prison to a "normal" life back home in New York. It's especially traumatic to then be ripped from that, and put back behind bars. Please consider writing him a letter:" (Will Potter)
NYC, Send Love Through the Walls!
Welcome Home Daniel!
NYC HOLIDAY AND HOMECOMING PARTY – FRIDAY DEC 7TH!
For more information about the NYC December 7th event for Daniel McGowan and/or the Dec 7th events for him in Eugene and Portland, check out Daniel's welcome home webpage. Check out the  LA, Dec 1st event here.
"Please also consider helping Daniel by contributing towards some of the things he will need for his transition back home. We have created a special online registry for those items needed."
Be ready for a new year of resistance with Certain Days 2013 . . .
And in January . . .
The Malcolm X Commemoration Committee & the 1199 SEIU Activists present . . .
The 17th Annual Dinner Tribute  to the Families of our Political Prisoners & Prisoners of War Transforming Solidarity: 
Working Together to End Political Imprisonment & Mass Imprisonment!
Saturday, January 19, 2013 • 3pm to 7pm
Martin Luther King, Jr. Labor Center, 1199 Union HQ/ 310 W. 43rd Street , bet. 8th & 9th Aves., New York , NY 10036
And if you're still reading, when is the last time you paid your dues to the captive freedom fighters supported by the ABCF Warchest Program?
Maybe it's time . . .