You are currently browsing the tag archive for the 'crimethinc' tag.
So apparently one of the next things that happens in the u.s. after pride is the 4th of july?? No good. Pride and strength in queerness and difference can be beautiful but pride in a nation state, particularly one built on stolen and occupied indigenous land, one that is a current flagship of globalized imperialism? Well, that's just gross.
And need I mention, it's too hot for this shit. Honestly. It's hard to concentrate on anything and there are prisoners to write and things to do and now there is also this 4th of july holiday.
Hello, global warming. Already this heat wave has taken out power in many places and now in new york city, Con Edison didn't feel like negotiating a union contract with their workers so they locked them out and are letting their managers juggle this giant city's electric grid while it's already stretched thin powering millions of air conditioners.
So please, be prepared for black out and other heat related emergencies, drink water, support your fellow workers and your fellow humans and other beings.  By all means, take your day off from work if you have it, celebrate people, community, and benign things like that, but don't let the fireworks bedazzle you into feeling anything for the stars and stripes or the state they represent.
Consider how they must have looked to the Afrikan captives and sweatshop laborers who stitched them,  to the many places occupied by the u.s. military, the many places torn apart by the u.s. military, the many people imprisoned by the u.s. at home and abroad. And how sad it must look to anyone who happens to visit that colonized spot on the earth's moon, which unfortunately had no ewoks to defend it.
So do humanity a favor and collect any flags in your vicinity, turn them upside-down, and grill 'em up.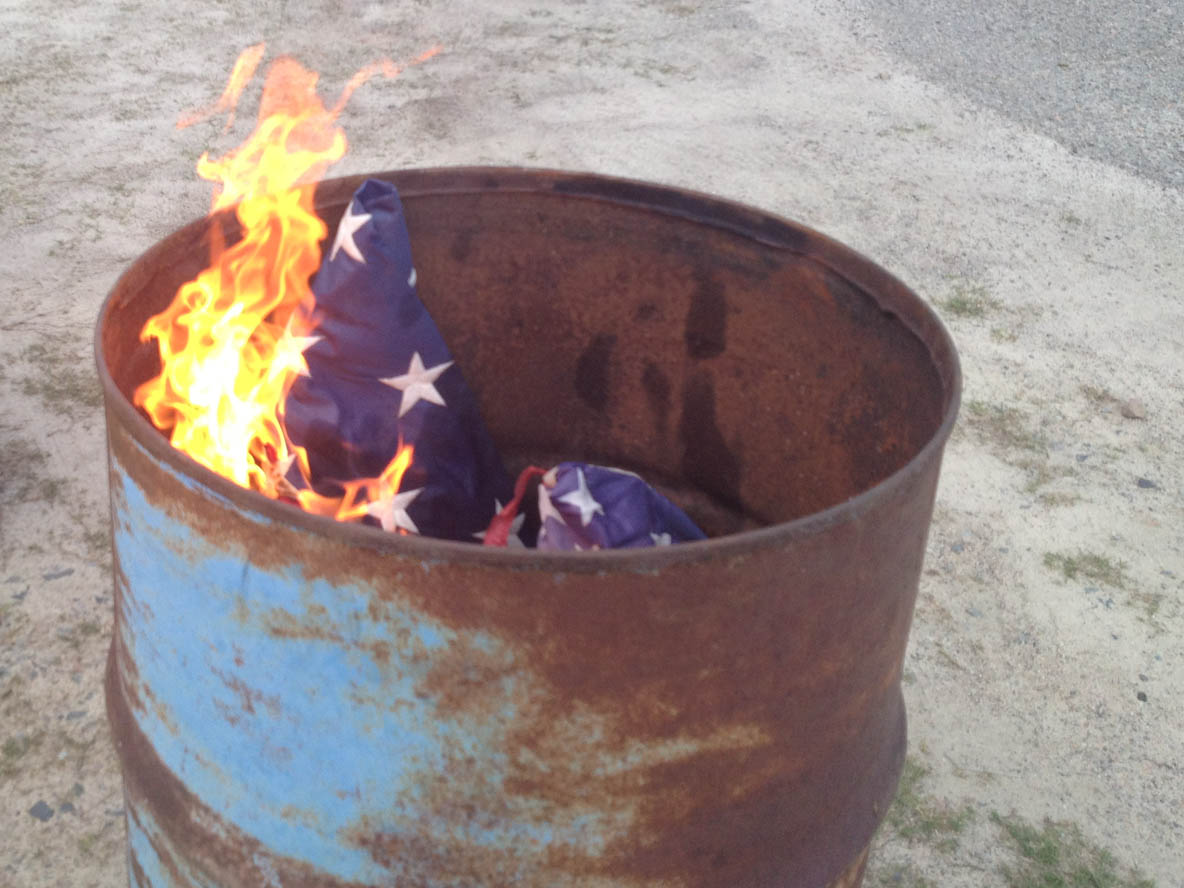 For those of you with an appetite for further reading on resisting imperialism, check out Crimethinc's Designed to Kill: Border Policy and How to Change it.