You are currently browsing the tag archive for the 'CeCe McDonald' tag.
A lot of good news has happened since I last updated this blog. Some people have gotten out of jails and prisons! Some of you know everything already, some of you don't. But let me share some news and thoughts . . .
Lynne Stewart was released from federal prison on compassionate release!!!! They wanted her to die in prison but she didn't!! It was all the petitions, emails, calls, protests, interviews, events, talking, blogging, tweeting, posting! Yes! Stuff we do all the time! Stuff we sometimes feel like it never works! This time it was done with a lot of passion, love, and fury. There were several rounds of appealing to authority that never worked until it did. Lynne became a person with cancer that people wanted to help, circumstances alligned, and the feds gave her back to us. These victories still happen!
Now let's send Lynne Stewart a valentine. She is out because of us. In prison, without effective treatment, the breast cancer spread to her lung, back, bones, and lymph nodes. She will begin new treatments that requre copays and deductables, as well as complimentary medicine that will require payment. As of now there are only 42 hours, and counting, left to be part of the fundraising campaign to help Lynne in the next stage of her struggle.
URGENT ACT OF SOLIDARITY AND LOVE TO PAY FOR LYNNE STEWART'S IMMEDIATE MEDICAL NEEDS
CeCe McDonald was released from prison!!! Okay, her release was not exactly a victory as she served out her sentence and was released. But I am looking at her support, her survival, and the way she and her supporters raised awareness to some of the struggles faced by trans women of color, particularly intersectional violence and the prison industrial complex. She served her sentence in a male prison and refused offers from her awesome friends at trans youth support network to advocate for her to be transferred to a female prison. She went on TV, on the Melissa Harris-Perry show, and said "Prisons aren't safe for anyone, and that's the key issue."
And this is an ongoing thing.
Click here and help fund FREECeCe, a documentary produced by Laverne Cox and and Jac Gares: "Told from the voices of Laverne Cox and CeCe McDonald (exclusive interview shot in St. Cloud Correctional Facility) FREE CeCe examines the culture of violence experienced by trans women of color."
Jerry Koch was released from federal jail!!! He endured and beat the grand jury by saying and showing all along that he had no intention of betraying his community and his beliefs. That did it. And the support for him did it. "Jerry Koch spent 8 months in jail in New York City for refusing to testify before a federal grand jury. But a district court judge has ruled that imprisonment only strengthened the anarchist's resolve, and the court had no choice but to release him."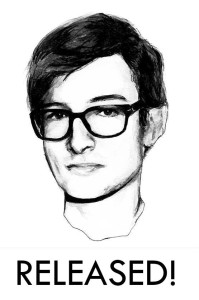 And this just in from NYC ABC:
"After twenty months of imprisonment, antifascist political prisoner John Tucker is free. John is the second of the Tinley Park Five to be released and he's written a thank you letter to his supporters."
An excerpt:
"For so much I am thankful for the supporters, but of greatest importance was the solidarity. Your constant stream of letters and cards not only kept myself sane, but also gave tangible, physical proof of solidarity which revealed the tremendous weight of the conviction of people from the real world who likewise are willing to make a stand against the far too often accepted evils of the world, to an incarcerated populace who had often not heard of such people before. The attention brought by the constant stream of mail peaked curiosity and drove many to question what was going on. This in turn lead to discussions, which in turn lead to some longer discussions that I hope have made a difference in at least a few lives over the course of my stint of incarceration."

So, you know, I often feel discouraged lately as I'm sure many of you do too. And becomes very hard to keep doing the things I used to always do trying to look out for people, in and out of prison, who are trying to look out for people, while so often it seems to lead nowhere and we disappoint each other and ourselves. It is cold out. So I am trying to hold onto these victories and these releases, and carry the energy forward. Trying to look at the reminders of what matters and what works.
With that in mind, prisoners held in administrative segregation in Menard Prison in Illinois went on hunger strike on January 15th, demanding changes, including informal face-to-face 90-day review hearings, so that the solitary confinement will not be indefinite, with no way out. Now we are told they are also refusing liquids, and on THIRST STRIKE, as well as hunger strike, until the review hearings start. THIRST STRIKE IS NO JOKE. time is running out and they need a lot more support so their sacrifice can't be ignored. CALL TODAY. SAVE LIVES. Amplify their voices.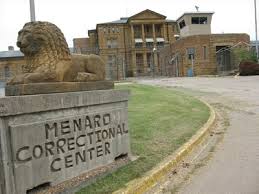 Supporters can urge IDOC Director Godinez and Warden Harrington to accept the hunger strikers' proposal immediately. Contact:
Illinois Department of Corrections Director Salvador Godinez, (217) 558-2200, ext. 2008, Illinois Department of Corrections, P.O. Box 19277, Springfield IL 62794-9277 or http://www2.illinois.gov/idoc/contactus/Pages/default.aspx
Warden Rick Harrington, (618) 826-5071, P.O. Box 711, Menard IL 62259
They were polite to me on the phone, which is great, but makes me think they are not getting nearly enough calls!! The phone should be ringing off the hook. CALL TODAY. SAVE LIVES. Amplify their voices.
"Pride month" commemorates the anti-police stonewall riots of late June 1969, when gays, drag queens, trans people, and other ancestors of today's queer, trans, and otherwise gender-varient and/or non-straight-sexual people literally fought to free themselves from police repression and societal marginalization. There are more than a few groups and individuals carrying that torch forward but you wouldn't know it, looking at all the corporate floats and mainstream flag-waving that went on today and throughout the month. Some gayness has found its way to normalcy, assimilation, and co-optation and some of its constituency and profiteers want to sit back, cash in, and celebrate a previous generation's struggle and a present generations triumph over bygone wicked times. Celebration is fantastic but without continued resistance, it makes no sense.
Think about it: the stonewall rioters of 69 fought to expel the police and deny them their routine of raiding, arresting, jailing, beating, and assaulting their people and their scene. While it is now a lot more legal for queer and gender-variant people to congregate in bars etc, police invasion and control has reached new heights with "stop and frisk" tactics and operation clean halls which brings harassment and ID checks into NYC apartments– just like people were lined up and ID'd in places like the Stonewall Inn and arrested for not conforming to their assigned sex as read by police. And how much has changed there?- as trans people are still discriminated against in terms of IDs, access to healthcare, and access to social services. There's also the proliferation of the various prison systems in which "Trans women are up to 15 times more likely to be incarcerated than the general population, " and once in, they tend to be housed in male prisons and put at risk for rape, assault, and abuse. Many trans women of color were killed this year in the united states, hundreds of trans people are killed globally each year, and as the story often goes, CeCe McDonald, a trans woman of color  who defended herself from a bigoted transphobic racist attack was recently convicted of manslaughter and put in a male prison. These are just a few examples.
Stonewall veterans and revolutionaries like Sylvia Rivera  founded groups like the Gay Liberation Front and STAR (Street Transgender Action Revolutionaries) and worked with the Black Panthers and Young Lords. She didn't restrict herself to gay rights nor did she take opportunities to become an assimilated victor, not that she had them.
Don't get me wrong. I don't have any problem with pride, celebration, and festivities. In fact, I love them. I just take issue with the mainstream delusion that the fight is over and that queerness can be divorced from other social struggles. It was wonderful marching with the Trans Day of Action in NYC as well as the Drag March. When pride and celebration of who and what we are comes from a rich and broad spectrum of light– when the rainbow comes from the rain as well as the sunshine, when we know there is more struggling to do but we celebrate anyway, that is a truly beautiful thing. And that's why I love June. There really is a lot to be proud of.
This was a quick rant. For further reading, of a more thoughtful variety, check out. . .
Reclaiming Our Lineage: Organized Queer, Gender-Nonconforming, and Transgender Resistance to Police Violence
By Che Gossett, Reina Gossett, and AJ Lewis