You are currently browsing the tag archive for the 'Cat and Amazon' tag.
On Oso Blanco's son, the court granted visiting privileges to the young man's paternal grandmother– but not to Oso Blanco, because of his imprisonment. Oso Blanco's statement will be up momentarily in a separate post.
Gender Anarky members Cat and Amazon are no longer refusing food as of October 25th. The prison responded to the hunger strike and phone call blitz etc with transfers. Amazon was recently transferred to Salinas Valley State prison. See http://genderanarky.wordpress.com/ for the info.
Strangely, Leah-Lynn Plante was released from jail very early but Matt and KteeO are still in jail as grand jury resisters and still need support. Mathew "Maddy" Pfeiffer is a new name on the list of grand jury resisters. For the latest, stay tuned to http://nopoliticalrepression.wordpress.com/
Thousands of walmart workers stand ready to strike on Black Friday. A few are jumping ahead like wildcats, already striking.
I tweeted about the prisoners held in Rikers who were once again not evacuated despite huge risk of flooding during Hurricane Sandy. Solitary Watch quoted NYC DOC as saying that there was no flooding or power outages. Click the image below for details.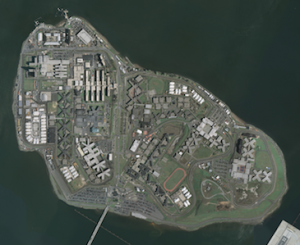 Read about the courageous women who are refusing food to protest their discriminatory solitary confinement as trans women in a male prison. Their situation is as dire and urgent as ever so follow though and pick up the phone and call the prison. Click here for the info from Gender Anarky.