You are currently browsing the category archive for the 'Take Action' category.
As Family and Friends of Daniel McGowan, NYC Anarchist Black Cross, and Victoria Law have been reminding me online, time is running out to submit comments to the Bureau of Prisons about their nefarious Communication Management Units (CMUs)! Comments must be submitted on or before the 25th and today is the 24th!
I have been having trouble getting hardly anything done lately but I finally finished submitting my comments today. If you are reading this blog, there is a good chance you are also concerned about unconstitutional and discriminatory prison units and don't want to miss this chance to speak your mind and make a difference.
It is ideal to put your comment in your own words but since we are running out of time, I thought I'd share mine below in case it give you inspiration or something to riff off of or just helps you think about it and get started. Please don't copy word for word because that won't necessarily help the cause. You are awesome for reading and caring and speaking out!
————————–
To Whom It May Concern:
I am writing to express my concern over the ongoing establishment of the Communications Management Units (CMUs) that are being run by the BOP in Terre Haute, Indiana and Marion, Illinois.  I read the proposed rule that was published in the Federal Register on April 6, 2010, and was troubled not only by the conditions and policies proposed in that rule, but also by existing practices at the CMUs in 2010.  The CMUs are needlessly punitive to families, have been used disproportionately against Muslims, and violate basic constitutional protections. This was true in 2010 during the first comment period and it is still true now in 2014.
Unlike other BoP facilities, the CMUs have a lack of due process. The inmates have no real review process by which they can be transferred out of the CMU. This is especially troubling given the fact that it isn't clear why they are in the unit in the first place. Given that the inmates are overwhelmingly Muslim and many inmates are politically outspoken individuals, the CMU units under the proposed rules are not only unfair to the CMU inmates, the rules also amount to discrimination against Muslims and others in BoP custody.
I can personally attest that the current restrictions on communication for CMU inmates serve to curtail the inmate's connection to family and community. It is a well-documented fact that communication with family and community are crucial for an inmate's successful rehabilitation to life in society, not to mention the general well being of inmate and family alike.
As an American who is concerned about maintaining the constitutional freedoms of this country, it is unsettling to see the BoP create a unit first and go through the correct procedure afterwards. To make matters worse, the BoP did this and then sat on the public comments for four years, only now reopening them during to try to placate concerns voiced in a lawsuit. As far as I can tell, this is not a lawful unit and is not making positive contributions to public safety. It should be closed and the inmates should be transferred out into regular units and/or released.
I trust you will take the above concerns into consideration regarding the proposed rule.  Thank you for your concern and for the action you will take.
A lot of good news has happened since I last updated this blog. Some people have gotten out of jails and prisons! Some of you know everything already, some of you don't. But let me share some news and thoughts . . .
Lynne Stewart was released from federal prison on compassionate release!!!! They wanted her to die in prison but she didn't!! It was all the petitions, emails, calls, protests, interviews, events, talking, blogging, tweeting, posting! Yes! Stuff we do all the time! Stuff we sometimes feel like it never works! This time it was done with a lot of passion, love, and fury. There were several rounds of appealing to authority that never worked until it did. Lynne became a person with cancer that people wanted to help, circumstances alligned, and the feds gave her back to us. These victories still happen!
Now let's send Lynne Stewart a valentine. She is out because of us. In prison, without effective treatment, the breast cancer spread to her lung, back, bones, and lymph nodes. She will begin new treatments that requre copays and deductables, as well as complimentary medicine that will require payment. As of now there are only 42 hours, and counting, left to be part of the fundraising campaign to help Lynne in the next stage of her struggle.
URGENT ACT OF SOLIDARITY AND LOVE TO PAY FOR LYNNE STEWART'S IMMEDIATE MEDICAL NEEDS
CeCe McDonald was released from prison!!! Okay, her release was not exactly a victory as she served out her sentence and was released. But I am looking at her support, her survival, and the way she and her supporters raised awareness to some of the struggles faced by trans women of color, particularly intersectional violence and the prison industrial complex. She served her sentence in a male prison and refused offers from her awesome friends at trans youth support network to advocate for her to be transferred to a female prison. She went on TV, on the Melissa Harris-Perry show, and said "Prisons aren't safe for anyone, and that's the key issue."
And this is an ongoing thing.
Click here and help fund FREECeCe, a documentary produced by Laverne Cox and and Jac Gares: "Told from the voices of Laverne Cox and CeCe McDonald (exclusive interview shot in St. Cloud Correctional Facility) FREE CeCe examines the culture of violence experienced by trans women of color."
Jerry Koch was released from federal jail!!! He endured and beat the grand jury by saying and showing all along that he had no intention of betraying his community and his beliefs. That did it. And the support for him did it. "Jerry Koch spent 8 months in jail in New York City for refusing to testify before a federal grand jury. But a district court judge has ruled that imprisonment only strengthened the anarchist's resolve, and the court had no choice but to release him."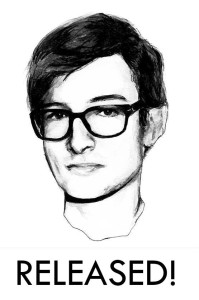 And this just in from NYC ABC:
"After twenty months of imprisonment, antifascist political prisoner John Tucker is free. John is the second of the Tinley Park Five to be released and he's written a thank you letter to his supporters."
An excerpt:
"For so much I am thankful for the supporters, but of greatest importance was the solidarity. Your constant stream of letters and cards not only kept myself sane, but also gave tangible, physical proof of solidarity which revealed the tremendous weight of the conviction of people from the real world who likewise are willing to make a stand against the far too often accepted evils of the world, to an incarcerated populace who had often not heard of such people before. The attention brought by the constant stream of mail peaked curiosity and drove many to question what was going on. This in turn lead to discussions, which in turn lead to some longer discussions that I hope have made a difference in at least a few lives over the course of my stint of incarceration."

So, you know, I often feel discouraged lately as I'm sure many of you do too. And becomes very hard to keep doing the things I used to always do trying to look out for people, in and out of prison, who are trying to look out for people, while so often it seems to lead nowhere and we disappoint each other and ourselves. It is cold out. So I am trying to hold onto these victories and these releases, and carry the energy forward. Trying to look at the reminders of what matters and what works.
With that in mind, prisoners held in administrative segregation in Menard Prison in Illinois went on hunger strike on January 15th, demanding changes, including informal face-to-face 90-day review hearings, so that the solitary confinement will not be indefinite, with no way out. Now we are told they are also refusing liquids, and on THIRST STRIKE, as well as hunger strike, until the review hearings start. THIRST STRIKE IS NO JOKE. time is running out and they need a lot more support so their sacrifice can't be ignored. CALL TODAY. SAVE LIVES. Amplify their voices.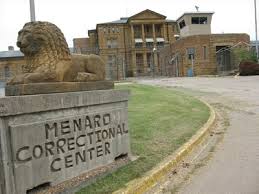 Supporters can urge IDOC Director Godinez and Warden Harrington to accept the hunger strikers' proposal immediately. Contact:
Illinois Department of Corrections Director Salvador Godinez, (217) 558-2200, ext. 2008, Illinois Department of Corrections, P.O. Box 19277, Springfield IL 62794-9277 or http://www2.illinois.gov/idoc/contactus/Pages/default.aspx
Warden Rick Harrington, (618) 826-5071, P.O. Box 711, Menard IL 62259
They were polite to me on the phone, which is great, but makes me think they are not getting nearly enough calls!! The phone should be ringing off the hook. CALL TODAY. SAVE LIVES. Amplify their voices.
Byron Chubbuck (aka Oso Blanco) called a close friend and supporter last night (not me) very upset and asking for help. He said a staff person was checking their cell for "extra clothing" and grabbed a sheet of paper laying (out in the open!) of a simple drawing Oso did. He has been trying to establish where various Cherokee memorials/battlefields/landmarks/burial mounds are in relation to his current location – Lee USP. The drawing is of a fenced in burial mound he thought he saw upon his arrival.
Oso and his cellmate were thrown into the "secure housing unit" (SHU) (solitary confinement) for possessing an "escape tool". Oso says it's an insane charge.
Oso  is worried that any day now a DHO (disciplinary judge) will come and rule with bias on this bogus "escape tool" charge.  Oso has been in the Special Management Unit (SMU), an extremely restrictive program, for years and was just recently released to USP Lee, a much more agreeable situation as far as prisons go. He is worried they will place him back in the SMU program.
Please take a second to call or email on behalf of Byron Chubbuck #07909051:Phone:  276-546-0150 Fax:  276-546-9115
E-mail address2:  LEE/EXECASSISTANT@BOP.GOV
Please be polite and just let them know you are concerned about Byron Chubbuck #07909051, and that you think he may be in SHU over a drawing that if looked at, has nothing to do with any escape plans or any conspiracy with any cell mate. No need to mention SMU, case history, or politics in my opinion.
Ask for his unit manager Ms. Willis, his counselor Mr. LaLonde, or someone else on Chubbuck's unit team.
Another way to show support and let the prison know we are watching them is to send Oso a letter or postcard so the prison sees support that way too. Also to let Oso know he's in your thoughts and he is not alone in there.
Byron Chubbuck #07909051
USP LEE
U.S. PENITENTIARY
P.O. BOX 305
JONESVILLE, VA  24263
WHAT: Send Love Through the Walls Holiday Card-Writing For Political Prisoners (Free!)
WHEN: 2:00-6:00pm, Sunday, December 8th, 2013
WHERE: 263 Eastern Parkway between Classon and Franklin, Apartment 5D (on the left side!) Brooklyn phone: 718.783.8141

For more information, contact:
Resistance in Brooklyn– mmmsrnb at igc dot org
NYC Anarchist Black Cross– nycabc at riseup dot net
Scientific Soul Sessions–scientificsoulsessions.com
&
Save Seth!
via Moorbey via Jericho . . .
Robert Seth  Hayes is currently 65 years old. We are requesting  an appropriate medical      work-up in an outside facility for abnormal      weight loss, because Mr. Hayes has lost 40 pounds in the last 3 months      and currently weighs only    140 pounds max. 40 lbs of weight loss in a few months is very concerning      for cancer and cancer      needs to be ruled out. This is most urgently needed for Seth's health  right now. This weight loss is acute and clearly urgent.
Read the rest here and please call ASAP and email Jericho . . . 
June 12 – June 13,  9am- 5pm, Mountain Time . . . .
Denver Anarchist Black Cross post
Twitter- #OsoSolidarity
Flyer . . .
(See a more developed version of this text on the Denver Anarchist Black Cross blog)
On the heels of the June 11th international day of solidarity with Marie Mason, Eric McDavid, and other longterm anarchist prisoners . . .
June 12 – June 13,  9am- 5pm, Mountain Time . . . .
Call USP Florence-High in Solidarity with Byron Chubbuck a.k.a Oso Blanco!!!
Help a Captive Indigenous Warrior Survive!   Fight Medical Neglect in u.s. Prisons!
719-784-9454
People to ask for and speak with if they are available . . .
Mr. Charles Daniels, Warden
Ms. McDermott, Hospital Administrator
NOTE:  Any of these people may put you on hold indefinitely, hang up on you, talk over you, etc. If nothing else, let someone, even if it's just the operator, know the reason you are calling.
Sample call talking points . . .
 Hello, may I speak to _________? This call is in reference to inmate Byron Chubbuck #07909-051. Byron has a painful, potentially cancerous mass in his liver. He needs an ultrasound to determine the problem, and has been asking for this since he came to Florence in January.
He placed a sick call in April.
He has high ammonia build up in his liver and experiences daily vomiting, diarrhea, dizziness, drowsiness, and irregular breathing.
Byron already has a medical record in the BOP concerning liver problems and has never asked for family/friends to help with a medical condition before.
I know that HIPAA prevents you from sharing his personal health information (PHI) wtih me– I just want to make sure this is brought to your attention and that you take all actions necessary to ensure Mr. Chubbuck proper medical treatment.
I know you have a protocol to follow. Why wasn't he given a liver biopsy when he placed a sick call in April? How do you evaluate an internal medical condition?
Thank you for doing the right thing and getting my friend the medical attention he needs.
Coordinating the effort
Post a brief report of how your call went to social media  with this announcement or a link to it! Lead by example! #OsoSolidarity
Email  denverabc@riseup.net and let us know how calls are going!
If you can, send a quick get card to Oso, letting him know that you called and that he is in your thoughts and/or prayers. This will lift Oso's spirits and again remind him, as well as his captors, that he is not alone in his struggles.
Also, don't forget about these other crucial ongoing campaigns against medical neglect of political prisoners . . .
Tell them to grant Lynne Stewart FMS CARSWELL-53504-054
compassionate release so she can pursue cancer treatment at Sloan Kettering.
CALL THURSDAY MAY 30th:
Attorney General  Eric Holder –  1 202 514 2001
White House President Obama – 1 202 456 1414
B.O.P. – Director  Charles Samuels – 1 202.307.3250
If we look at what's been said we seem to be making promising progress with several campaigns but it is change that is needed and vigilance is key.
On the eve of the #30Days2FreeMaroon campaign for Russell Maroon Shoatz, Maroon was transferred to SCI Mahanoy, presumably to facilitate a transfer out of the horrible thirty years of solitary confinement and into general population. Prisons often isolate prisoners upon arrival so it's possible that they are getting around to it. However, the other thing that prisons often do when people protest on a prisoner's behalf is transfer them, forget the demands, and make it some other warden's  problem. Hold the captors to their word! Have you been calling? Have you written your letter yet?
Obama seemed to have conveniently forgotten all about his campaign promises to close the infamous Guantanamo Bay detention center but the ongoing hunger strike jogged his memory and he has renewed his talk. That said he is waffling in political quagmires but time is ticking as many of his indefinite prisoners are still refusing food. Sign the petition!
Similarly, "Lynne Stewart said in a statement released by her husband this week that Texas prison medical authorities recommended she be released from her 10-year sentence, an application that would need approval by the courts and the Federal Bureau of Prisons." Good, promising words from the warden but Lynne has stage four cancer and desperately needs to be released as soon as possible.
CPRMetro.org's recording of 2-minute audio statement by Ralph Poynter on Lynne's new situation as of April 26:
Former Black Panther Russell Maroon Shoatz (AF-3855) has been held in torturous conditions of solitary confinement in Pennsylvania prisons for the past thirty years. He has not had a serious rule violation for more than two decades. Maroon's role as an educator, human rights defender, writer, and critical intellectual of liberation movements is widely renowned.
April 8—May 9: Flood the office of PA Department of Corrections (DOC) Secretary John Wetzel with phone calls, letters, and faxes.
PA DOC Secretary John Wetzel 1920 Technology Parkway Mechanicsburg, PA, 17050
Phone number: 717-728-4109  Fax number: 717-728-4109
For more information visit:
#30Days2FreeMaroon
#FreeMaroon
#EndSolitary
My letter to Wetzel:
Secretary Wetzel
1920 Technology Parkway
Mechanicsburg, PA 17050
Dear Mr. Wetzel:
I am writing out of concern for Mr. Russell Shoatz, inmate #AF-3855 recently transferred to SCI Mahanoy. I've been reading about the controversial nature of solitary confinement in the news and it came to my attention that this older man has been in solitary confinement here in the United States for thirty years!
My reaction is that surely this is a violation of Mr. Shoatz' human rights that must be remedied immediately. I would certainly hope that this has not persisted because of his political affiliations, as that would make this even worse. I do understand that he has an escape in his past— but surely that can't justify sensory deprivation into his old age.
I will be hoping every day for news that Russell Shoatz has been transferred into general population. Thank you for the action you will take. Please be in touch as time permits.
Sincerely,
Meant to post this earlier but an Oso Blanco supporter actually received a letter back from the Pardon Attorney, who's apparently named Ronald L Rodgers:
We have received your letter of [date] regarding the petition for commutation (reduction) of sentence of Mr. Byron Shane Chubbuck. We have made it part of his clemency file.

We have received Mr. Chubbuck's petition and his application is under consideration. While we cannot predict when a decision will be reached, he will be notified promptly once final action has been taken on his application.

Sincerely,

Ronald L. Rodgers

Pardon Attorney
So this is very good. We are on the right track. Keep those letters coming and you are encouraged to send copies to Through the Walls.
I'll go back and edit previous posts with the new information.