You are currently browsing the category archive for the 'Prisons' category.
If we look at what's been said we seem to be making promising progress with several campaigns but it is change that is needed and vigilance is key.
On the eve of the #30Days2FreeMaroon campaign for Russell Maroon Shoatz, Maroon was transferred to SCI Mahanoy, presumably to facilitate a transfer out of the horrible thirty years of solitary confinement and into general population. Prisons often isolate prisoners upon arrival so it's possible that they are getting around to it. However, the other thing that prisons often do when people protest on a prisoner's behalf is transfer them, forget the demands, and make it some other warden's  problem. Hold the captors to their word! Have you been calling? Have you written your letter yet?
Obama seemed to have conveniently forgotten all about his campaign promises to close the infamous Guantanamo Bay detention center but the ongoing hunger strike jogged his memory and he has renewed his talk. That said he is waffling in political quagmires but time is ticking as many of his indefinite prisoners are still refusing food. Sign the petition!
Similarly, "Lynne Stewart said in a statement released by her husband this week that Texas prison medical authorities recommended she be released from her 10-year sentence, an application that would need approval by the courts and the Federal Bureau of Prisons." Good, promising words from the warden but Lynne has stage four cancer and desperately needs to be released as soon as possible.
CPRMetro.org's recording of 2-minute audio statement by Ralph Poynter on Lynne's new situation as of April 26:
Former Black Panther Russell Maroon Shoatz (AF-3855) has been held in torturous conditions of solitary confinement in Pennsylvania prisons for the past thirty years. He has not had a serious rule violation for more than two decades. Maroon's role as an educator, human rights defender, writer, and critical intellectual of liberation movements is widely renowned.
April 8—May 9: Flood the office of PA Department of Corrections (DOC) Secretary John Wetzel with phone calls, letters, and faxes.
PA DOC Secretary John Wetzel 1920 Technology Parkway Mechanicsburg, PA, 17050
Phone number: 717-728-4109  Fax number: 717-728-4109
For more information visit:
#30Days2FreeMaroon
#FreeMaroon
#EndSolitary
My letter to Wetzel:
Secretary Wetzel
1920 Technology Parkway
Mechanicsburg, PA 17050
Dear Mr. Wetzel:
I am writing out of concern for Mr. Russell Shoatz, inmate #AF-3855 recently transferred to SCI Mahanoy. I've been reading about the controversial nature of solitary confinement in the news and it came to my attention that this older man has been in solitary confinement here in the United States for thirty years!
My reaction is that surely this is a violation of Mr. Shoatz' human rights that must be remedied immediately. I would certainly hope that this has not persisted because of his political affiliations, as that would make this even worse. I do understand that he has an escape in his past— but surely that can't justify sensory deprivation into his old age.
I will be hoping every day for news that Russell Shoatz has been transferred into general population. Thank you for the action you will take. Please be in touch as time permits.
Sincerely,
Statement to All who wrote the court:
Thank you very much all of you wonderful people. It is sad and heart breaking, I have not seen my 13 year old son since 2001. And in a prison visit at USP FLorence Colorado. Not at home like normal life. I ask how much longer can we as humanity "allow" the system to destroy family, lives and children?
The court Oct 24, gave visiting privileges to my mother. Nothing for my self because I am in prison.
Love + Power
Spirit and Fire
OSO BLANCO
On Oso Blanco's son, the court granted visiting privileges to the young man's paternal grandmother– but not to Oso Blanco, because of his imprisonment. Oso Blanco's statement will be up momentarily in a separate post.
Gender Anarky members Cat and Amazon are no longer refusing food as of October 25th. The prison responded to the hunger strike and phone call blitz etc with transfers. Amazon was recently transferred to Salinas Valley State prison. See http://genderanarky.wordpress.com/ for the info.
Strangely, Leah-Lynn Plante was released from jail very early but Matt and KteeO are still in jail as grand jury resisters and still need support. Mathew "Maddy" Pfeiffer is a new name on the list of grand jury resisters. For the latest, stay tuned to http://nopoliticalrepression.wordpress.com/
Thousands of walmart workers stand ready to strike on Black Friday. A few are jumping ahead like wildcats, already striking.
I tweeted about the prisoners held in Rikers who were once again not evacuated despite huge risk of flooding during Hurricane Sandy. Solitary Watch quoted NYC DOC as saying that there was no flooding or power outages. Click the image below for details.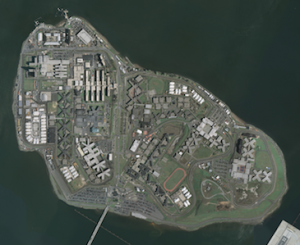 Read about the courageous women who are refusing food to protest their discriminatory solitary confinement as trans women in a male prison. Their situation is as dire and urgent as ever so follow though and pick up the phone and call the prison. Click here for the info from Gender Anarky.
Happy coming out day!
If you are queer and out it'a beautiful thing!
And if you are like me and a complicated unraveling process without beginning or end, fabulously and bravely out to some and not others, about some things to some and not others to others, that's beautiful too! It's your life and your body and your journey and nobody can tell you how to do it. The trick is to be brave when the spirits who know you call you to be brave but to take your time and pick your battles when you know it's what you must do. You are beautiful and so are your choices.
Colorlines.com just reminded me of the brave and badass Undocu-queer tendency.
And as Mia McKenzie just pointed out on Black Girl Dangerous, coming out day is not just for queerness anymore!   Come out as yourself against the powers that be.
And it doesn't start or stop with today either. And I'm not just saying that because it's 11pm.
In nyc, stop and frisk and solitary confinement are hot issues right now! Wheels are turning. (I'd provide links but things are changing all the time. Google those keywords!)
This is very encouraging but as Marc Lamont Hill said not so long ago at an End Mass Incarceration/ Free Mumia & All Our Political Prisoners/ Close Down Attica/ No Solitar Confinement event at Riverside Church, we have to "connect the dots." And as he and others  said, we have to be visionaries, beyond these little policies in these little institutions.
As Fire Next Time/ East Coast Renegades pointed out, ending stop and frisk is not enough! They need to stop stopping, stop frisking, stop policing and stop existing.
If you haven't already, check out this letter,
and similarly, solitary confinement must end but so must imprisonment. Cages are not the only way for humans to relate to one another.
While the whole system needs to come down, and all imprisonment is political, I pay special attention to those who go into prison specifically as a consequence of their resistance. If they are allowed to languish without support, the state gains ground against us by demonstrating an utterly terrible consequence to struggle. Supporting political prisoners and prisoners of war is a way to give life-sustaining blood to our fledgling movements.
With that in mind, check out this video statement from grand jury resister Leah-Lynn Plante . . .
"When they try to mercilessly gut communities, we do not scatter, we grow stronger, we thrive. I view this State repression like this: The State thinks it is a black hole that can destroy whatever it wants. In reality, it is much more like a stellar nursery, wherein it unintentionally creates new, strong anarchist stars"
PS- I'm sorry I'm having trouble linking and formatting images tonight. Some of word press's functionality is freezing up on me. I would wait but I need this post to be timely so it's COMING OUT! Flaws and all.
My last post briefly discussed new york state's stubborn opposition to parole, and how and why a lot of people, including some freedom fighters, are stuck. new jersey is not too different and I'm sure other u.s. states aren't either.
All of this can serve our desire to delay, opt out, and/or rationalize not writing the letters and helping prisoners of war and political prisoners when they come up for parole. Especially for anarchists and others who are rightly pessimistic about institutional reform and wanting to concentrate energies on autonomous and anti-state endeavors as much as possible.
If you're like me and aware of these things, you've delayed as much as possible and maybe too long. As much as I'd like to say the letters don't matter and we can disregard those calls to action with a clean conscience, if you're like me, you really can't. The truth is there is a chance it will help. And it's a chance we can't afford to pass up.
Sundiata Acoli , Seth Hayes, and Jalil Muntaqim are all up for parole in June any day now. It may be too late but send your letters in now. I don't want this to be a do-this-now kind of blog but I gotta blog like that today before I head to the mailbox.
If you're not familiar with political prisoners, prisoners of war, and related issues, now is a great time to learn about them and possibly help stop states from continuing to make examples of people, at great human cost, to discourage dissent and community action. All three of these men have made sacrifices for the cause of Black Liberation and the cause of humanity and have contributed to the lengthening of chains some of us enjoy out here in minimum custody. Leaving them to struggle alone now would be to turn our backs on the past and the future at our own peril.
Follow this link for information about Sundiata Acoli and his parole hearing and scroll down this one to "Parole Hearing Support" for Seth Hayes and Jalil Muntaqim.
Under the state of new york and similar states not terribly long ago, and in other parts of the world more recently, there are many examples for how political prisoners and prisoners of war gain freedom. It can be done.
Meanwhile, today in new york state, many of these avenues are closed or not working. As much as people are trying and possibly making strides toward bigger, stronger, tighter, more disciplined movements with broad and deep community involvement and support, capable of great deeds, time is ticking. Movement prisoners are getting older under harsh conditions and with horribly lacking healthcare and nutrition.
Most pps and pows in new york state prisons are facing special repression and discrimination for their political activity, views, and/or affiliations. Political discrimination and related vendettas may be keeping them locked up. However, there's no way to tell, because the thing that is definitely keeping them locked up is also keeping many, many new york state prisoners locked up, regardless of politics.
NY State lets very few so-called "A1 violent felons" out .  . .  Ever.   And they don't let too many people out at all.
NY's ruling elite have the conundrum of
1) needing to keep large sections of the population well below poverty levels so as to keep wages down and keep business profitable
2) needing to manage their "reserve army of labor" so that crime and revolt can't hamper quality of life for the wealthy.
They do this through policing and mass imprisonment and part of their approach is keeping people locked up indefinitely at the expense of families, communities, and tax payers. (Recommended reading: Lockdown
America by Christian Parenti)
The infuriating thing is that ny state just passed a law requiring the state parole board to use a risk-assessment procedure rather than using the "severity of the crime" as an excuse to keep people locked away forever, and they're ignoring it. The parole board has elected to use the new procedure without allowing it to interfere with their old procedure or lack thereof. They have, in effect, arrogantly circumvented the law so as to keep a large group of people indefinitely under lock and key . . .
Excerpts from article . . .
"Effect of Risk Assessment Rule on Parole Decisions is Unclear"
April 30, 2012
ALBANY - A new law requiring the state parole board to consider inmates' rehabilitation and use a "risk assessment" procedure to gauge whether parole-eligible inmates have reformed appears to be having little effect as release rates are largely unchanged and the board is routinely basing its denials on boilerplate statutory language emphasizing the offense, records suggest.
In October, the panel was legislatively required to "incorporate risk and needs principles to measure the rehabilitation of persons appearing before the board, the likelihood of success of such persons upon release."
The board did so, but advocates say the new process appears to have no impact. . . .
In the meantime, advocates, and lawmakers who helped get the item into a budget bill, view the revision as a mandatory shift in focus, with the parole board directed to view eligible inmates in the light of who they have become rather than who they were when they committed their crime.
But the board sees it simply as an updated mechanism for viewing an inmate's rehabilitation, one of the several statutory factors it already takes into consideration.
In an Oct. 5 memo to her colleagues explaining the new provision, parole board chair Andrea Evans directed the members to "ascertain what steps an inmate has taken toward their rehabilitation and the likelihood of their success once released to parole supervision."
But Evans also advised the board that "the standard for assessing the appropriateness of release, as well as the statutory criteria…has not changed."
But Philip Genty, a professor at Columbia Law School and director of its Prisoners and Families Clinic, is not sure there has been no change in the statutory standards, even though the section that lists the criteria is unaltered.
Genty noted that Executive Law §259-i(2)(a) says that release determinations must be in accordance with guidelines requiring written procedures focused on rehabilitation.
"In that sense, the criteria have changed, and parole seems to be out of compliance with the new requirements," Genty said.
. . . . • The release rate for A-1 violent offenders appearing for the first time has decreased considerably since the new law took effect. So far this year, fewer than 4 percent have been granted parole. Last year, 10 percent were released, and 11 percent were granted parole in 2009 and 2010.
If you agree about this being infuriating, while this has  your attention, take a moment to write, call, and/or email Chairwoman Andrea Evans. . .
Andrea W. Evans, Chairwoman
New York State Division of Parole
97 Central Ave
Albany, NY 12206
518-473-9400
nysparole@parole.ny.gov
[DATE]
RE: Recent Amendment of Executive Law §259-c(4)
Chairwoman Evans:
express your concern and outrage over the parole commissioner's arrogant refusal to adhere to the guidelines/standard of the new parole law now in effect
demand that the parole commissioners stop refusing parole to those parole candidates who have long completed their court-set minimum sentences
ask why those serving 25-life for violent felonies are condemned to additional 35 or more years for their crimes. Ask what is the purpose of rehabilitation and good behavior if nobody can get out?
If you're a new york state tax-payer, say so, and say that you don't want your tax dollars going to keep people indefinitely in prison when the budget is so tight and money could be spent on other things.
Say that people need to be reunited with their families and communities.
"You may also contact the Governor's office by phone (518) 474-8390 or mail:"
The Honorable Andrew M. Cuomo
Governor of New York State
NYS State Capitol Building
Albany, NY 12224
Once you've sent your letter and/or made your call, repost or reblog.
I should also mention that a  tremendous reform of prison policy has been achieved at least on paper. . .
VICTORY: Incarcerated Transgender & Gender Non Conforming People & Allies Successfully Campaign For New Polices To End Prison Rape & Abuse
I truly hope that new york state, and other u.s. states and the federal system, will abide by these new guidelines rather than say, reverting to existing practices which have been horrific for trans and gender-non-conforming people in prisons. Of course, people are watching to see.
Oh and PS, down with prisons and long live every neighborhood, block, building, village,  worksite, — long live every group of people capable of working collectively, defending themselves, taking care of each other, and holding each other accountable for each other's actions and working to heal each other and themselves. I'm talking about the real ones, not the fakers. People working and living like neighbors is way better than police and prisons and way better at achieving peace. If you are out there, doing that, keep doing it because you are what I believe in.