You are currently browsing the category archive for the 'Current Events' category.
A lot of good news has happened since I last updated this blog. Some people have gotten out of jails and prisons! Some of you know everything already, some of you don't. But let me share some news and thoughts . . .
Lynne Stewart was released from federal prison on compassionate release!!!! They wanted her to die in prison but she didn't!! It was all the petitions, emails, calls, protests, interviews, events, talking, blogging, tweeting, posting! Yes! Stuff we do all the time! Stuff we sometimes feel like it never works! This time it was done with a lot of passion, love, and fury. There were several rounds of appealing to authority that never worked until it did. Lynne became a person with cancer that people wanted to help, circumstances alligned, and the feds gave her back to us. These victories still happen!
Now let's send Lynne Stewart a valentine. She is out because of us. In prison, without effective treatment, the breast cancer spread to her lung, back, bones, and lymph nodes. She will begin new treatments that requre copays and deductables, as well as complimentary medicine that will require payment. As of now there are only 42 hours, and counting, left to be part of the fundraising campaign to help Lynne in the next stage of her struggle.
URGENT ACT OF SOLIDARITY AND LOVE TO PAY FOR LYNNE STEWART'S IMMEDIATE MEDICAL NEEDS
CeCe McDonald was released from prison!!! Okay, her release was not exactly a victory as she served out her sentence and was released. But I am looking at her support, her survival, and the way she and her supporters raised awareness to some of the struggles faced by trans women of color, particularly intersectional violence and the prison industrial complex. She served her sentence in a male prison and refused offers from her awesome friends at trans youth support network to advocate for her to be transferred to a female prison. She went on TV, on the Melissa Harris-Perry show, and said "Prisons aren't safe for anyone, and that's the key issue."
And this is an ongoing thing.
Click here and help fund FREECeCe, a documentary produced by Laverne Cox and and Jac Gares: "Told from the voices of Laverne Cox and CeCe McDonald (exclusive interview shot in St. Cloud Correctional Facility) FREE CeCe examines the culture of violence experienced by trans women of color."
Jerry Koch was released from federal jail!!! He endured and beat the grand jury by saying and showing all along that he had no intention of betraying his community and his beliefs. That did it. And the support for him did it. "Jerry Koch spent 8 months in jail in New York City for refusing to testify before a federal grand jury. But a district court judge has ruled that imprisonment only strengthened the anarchist's resolve, and the court had no choice but to release him."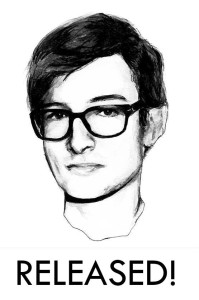 And this just in from NYC ABC:
"After twenty months of imprisonment, antifascist political prisoner John Tucker is free. John is the second of the Tinley Park Five to be released and he's written a thank you letter to his supporters."
An excerpt:
"For so much I am thankful for the supporters, but of greatest importance was the solidarity. Your constant stream of letters and cards not only kept myself sane, but also gave tangible, physical proof of solidarity which revealed the tremendous weight of the conviction of people from the real world who likewise are willing to make a stand against the far too often accepted evils of the world, to an incarcerated populace who had often not heard of such people before. The attention brought by the constant stream of mail peaked curiosity and drove many to question what was going on. This in turn lead to discussions, which in turn lead to some longer discussions that I hope have made a difference in at least a few lives over the course of my stint of incarceration."

So, you know, I often feel discouraged lately as I'm sure many of you do too. And becomes very hard to keep doing the things I used to always do trying to look out for people, in and out of prison, who are trying to look out for people, while so often it seems to lead nowhere and we disappoint each other and ourselves. It is cold out. So I am trying to hold onto these victories and these releases, and carry the energy forward. Trying to look at the reminders of what matters and what works.
With that in mind, prisoners held in administrative segregation in Menard Prison in Illinois went on hunger strike on January 15th, demanding changes, including informal face-to-face 90-day review hearings, so that the solitary confinement will not be indefinite, with no way out. Now we are told they are also refusing liquids, and on THIRST STRIKE, as well as hunger strike, until the review hearings start. THIRST STRIKE IS NO JOKE. time is running out and they need a lot more support so their sacrifice can't be ignored. CALL TODAY. SAVE LIVES. Amplify their voices.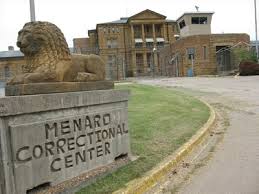 Supporters can urge IDOC Director Godinez and Warden Harrington to accept the hunger strikers' proposal immediately. Contact:
Illinois Department of Corrections Director Salvador Godinez, (217) 558-2200, ext. 2008, Illinois Department of Corrections, P.O. Box 19277, Springfield IL 62794-9277 or http://www2.illinois.gov/idoc/contactus/Pages/default.aspx
Warden Rick Harrington, (618) 826-5071, P.O. Box 711, Menard IL 62259
They were polite to me on the phone, which is great, but makes me think they are not getting nearly enough calls!! The phone should be ringing off the hook. CALL TODAY. SAVE LIVES. Amplify their voices.
WHAT: Send Love Through the Walls Holiday Card-Writing For Political Prisoners (Free!)
WHEN: 2:00-6:00pm, Sunday, December 8th, 2013
WHERE: 263 Eastern Parkway between Classon and Franklin, Apartment 5D (on the left side!) Brooklyn phone: 718.783.8141

For more information, contact:
Resistance in Brooklyn– mmmsrnb at igc dot org
NYC Anarchist Black Cross– nycabc at riseup dot net
Scientific Soul Sessions–scientificsoulsessions.com
&
Save Seth!
via Moorbey via Jericho . . .
Robert Seth  Hayes is currently 65 years old. We are requesting  an appropriate medical      work-up in an outside facility for abnormal      weight loss, because Mr. Hayes has lost 40 pounds in the last 3 months      and currently weighs only    140 pounds max. 40 lbs of weight loss in a few months is very concerning      for cancer and cancer      needs to be ruled out. This is most urgently needed for Seth's health  right now. This weight loss is acute and clearly urgent.
Read the rest here and please call ASAP and email Jericho . . . 
Days the Roman Calendar sees as the end of October to the beginning of November were sacred days for the ancient celts. As part of the holiday of Samhainn, celts would celebrate the last harvest and the beginning of the darker season. They would also honor ancestors and other spirits, as Samhainn was a time in which boundaries were less distinct and spirits moved freely between worlds. Some still celebrate and Samhainn is the basis for Hollowmas and Halloween.
Though originally taking place in summer months, an Aztec festival honoring ancestors has survived for thousands of years as the Days of the Dead/ Dias de los Muertos in its partially colonized consolidation into the same days as All Saints and All Souls Day.
The Industrial Workers of the World, a historic and visionary industrial union, have a tradition called, "In November We Remember," which is about remembering the fallen comrades and social ancestors of the IWW, including Joe Hill, killed Nov. 19, 1915, as well as many others.
Lost celt and long-lapsed wobbly that I am, I am reflecting on ancestors and spirits. My grandparents, my uncle, a friend of my family, two of my teachers. Political acquaintances who died serving the movements. Named and unnamed queer and "gender-non-conforming" people whose bravery has allowed me to live a little louder and dream a little bigger than I otherwise could have lived and dreamed. Thank you.
Through I didn't know him personally, I am also still thinking of Herman Wallace who just passed in early October. I have long believed that supporting and including people imprisoned for their involvement in liberatory political movements is essential for building any kind of meaningful change.
As was recently brought up by the North American Anarchist Black Cross Medical Justice Committee, "Herman was just one of many, ageing political prisoners (and prisoners of war) in the United States who are currently being denied adequate medical care and the compassionate release for which they qualify . . . "
"Unfortunately, cases like Herman's are far too common. Albert "Nuh" Washington, Bashir Hameed  and Marilyn Buck are other recent victims of prison medical neglect. Some, such as Merle Africa, have died under suspicious medical circumstances. More will soon follow, if swift action is not taken. "
I am thinking of all of them. Herman Wallace and his tireless supporters have shown us that a political prisoner falsely accused of murder can be released through the court system, at least when they are nearing the end. The partial victory suggests that its possible to  make this happen sooner and faster for others.  I think we have to try to do our parts and show our own social descendants, the youth of tomorrow, that resisting the status quo doesn't mean living out one's days alone and neglected.
Herman Wallace Finally Free (2:29)by Mumia Abu-Jamal via Prison Radio 10/4/13
FAREWELL HERMAN by Albert Woodfox via moorbey
"Well, the old man has decided to leave us! I am sure it was a very hard choice for him, who will I serve, the ancestors who have called me home, or humanity whom I love so much?"
Read this very important statement below for perspective on going forward. . .
For those of you who did not go near any computers, smartphones or televisions today, Chelsea Manning came out as her courageous self, saying, "I am Chelsea Manning. I am female," and stating her preference for female pronouns and her intention to pursue hormone replacement therapy. First she spoke out, exposing u.s. military atrocities in Iraq and Afghanistan, and for that truth telling she is sentenced to 35 years. Today she spoke out about who she is.
And then the internet and the news erupted with lots of transphobic hatred and ungendering refusals to refer to Chelsea by her preferred name and pronouns.
But there were some beautiful moments on the internet today as well. And I'd like to highlight a few, for those of you who are not combing through my tweets . . .
"Chelsea Manning and the realities for transgender and gender non-conforming people in prison, jails and detention centers " (from the Sylvia Rivera Law Project)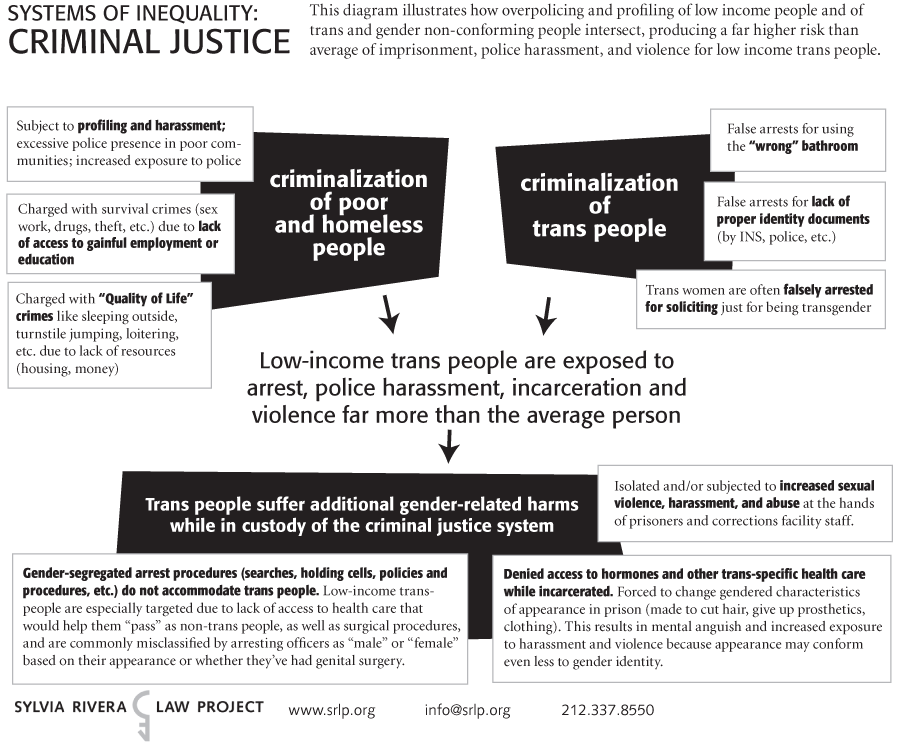 "Chelsea Manning & the Battle for Trans Inclusive Healthcare Without Bias" by Janet Mock

Around 1:48 of this video, after Jake Tapper's ungendering intro (trigger warning), Lauren McNamara speaks from personal knowledge and mutual respect about Chelsea Manning on CNN.  Check it out. 
Originated by LA ABCF years ago, Running Down the Walls has grown into a phenomenon, as runners in multiple north american cities and locales, and on both sides of the walls, act in concert, step by step, to exercise commitment in solidarity and raise funds for the Warchest Program and other local causes. The Warchest is a unique program, run by the Anarchist Black Cross Federation, that sends bimonthly stipends to political prisoners and prisoners of war with little other means of support.
The 2013 run/jog/walks will take place on September 1st!!! Get ready to participate, donate, or sponsor a runner, wherever you are.
NYC !!! (Brooklyn)


NYC event also on Facebook if you're into that sort of thing .
And PS, former political prisoner Daniel McGowan is training for NYC Running Down the Walls and is sponsored by Bluestockings Books and YOU can sponsor him here via Paypal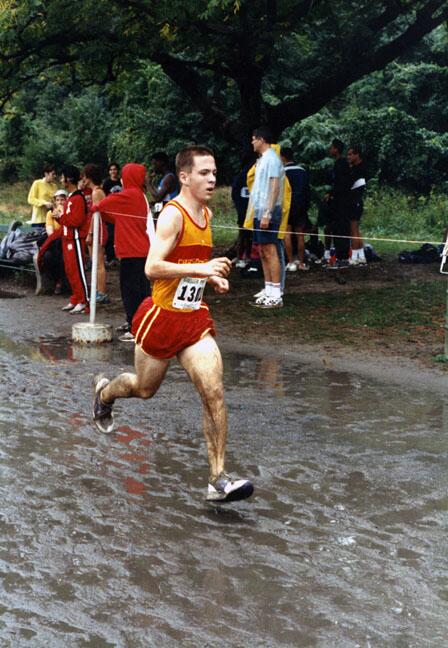 LA!!!  (September 8th)
(Facebook link)

It is quite hot. Prisoners struggle against inhumane conditions within the industrial complex that is warehousing people indefinitely from youth and meanwhile a blatantly racist street execution gets sanctioned by the judicial system for it's supposed well-meaningness (for being aligned with the system) and sparks unrest in the streets . . .
In case you missed it,
Really crazy, disturbing video of Yasiin Bey (aka Mos Def) voluntarily undergoing the force-feeding which is the standard procedure applied by the u.s. to Guantanamo prisoners currently on hunger strike in the month of Ramadan. He has my respect for doing this. 
TRIGGER WARNING:
bondage, torture, possible breach of consent, etc.
Meanwhile, "More than 30,000 California prisoners are on indefinite hunger strike. They are calling on the Governor and the CDCR to meet their 5 Core Demands. More Info" . . . 
From Victoria Law's blog, Resistance Behind Bars:
" This past Saturday, I was on the Melissa Harris-Perry show to talk about the Pelican Bay hunger strikes, the issue of solitary confinement in general, and the sterilization of nearly 150 women in California prisons between 2006 and 2010. I diverted a little from the topics to talk about the fact that *women* are also in solitary confinement and have been (and continue to be held) in California's Security Housing Units, spending 22-23 hours a day in 7×11 foot cells and not being allowed to call their children and loved ones.
You can watch me talking about these issues here:"
And what can I say about Zimmerman being acquitted for the obvious racist murder of Trayvon Martin that hasn't been said? How can I do this explosive travesty justice on this blog? 
Check out
From Denver Anarchist Black Cross:
I want to thank you all for calling Florence USP, in Colorado. This unity has motivated Ms McDermott to relent and give me medical attention" -Oso Blanco
Tell them to grant Lynne Stewart FMS CARSWELL-53504-054
compassionate release so she can pursue cancer treatment at Sloan Kettering.
CALL THURSDAY MAY 30th:
Attorney General  Eric Holder -  1 202 514 2001
White House President Obama – 1 202 456 1414
B.O.P. – Director  Charles Samuels – 1 202.307.3250
"Forty years ago to the day, Assata Shakur (birth name JoAnne Deborah Chesimard) was involved in a shootout at the New Jersey Turnpike, which left a st
ate trooper dead. Shakur, then a Black Liberation Army and Black Panther Party member, was convicted of his murder in 1973. In 1979, with the help of allies in the black radical movement, Shakur escaped from prison, eventually emerging in Cuba, where she has lived since 1984.Asof Thursday – the reward on her capture and return doubled to $2 million — the 66-year-old fugitive was named the first woman on the FBI's most wanted list." (Read the rest at Salon.com)
Read her book if you haven't  . . .
If we look at what's been said we seem to be making promising progress with several campaigns but it is change that is needed and vigilance is key.
On the eve of the #30Days2FreeMaroon campaign for Russell Maroon Shoatz, Maroon was transferred to SCI Mahanoy, presumably to facilitate a transfer out of the horrible thirty years of solitary confinement and into general population. Prisons often isolate prisoners upon arrival so it's possible that they are getting around to it. However, the other thing that prisons often do when people protest on a prisoner's behalf is transfer them, forget the demands, and make it some other warden's  problem. Hold the captors to their word! Have you been calling? Have you written your letter yet?
Obama seemed to have conveniently forgotten all about his campaign promises to close the infamous Guantanamo Bay detention center but the ongoing hunger strike jogged his memory and he has renewed his talk. That said he is waffling in political quagmires but time is ticking as many of his indefinite prisoners are still refusing food. Sign the petition!
Similarly, "Lynne Stewart said in a statement released by her husband this week that Texas prison medical authorities recommended she be released from her 10-year sentence, an application that would need approval by the courts and the Federal Bureau of Prisons." Good, promising words from the warden but Lynne has stage four cancer and desperately needs to be released as soon as possible.
CPRMetro.org's recording of 2-minute audio statement by Ralph Poynter on Lynne's new situation as of April 26: