You are currently browsing the monthly archive for November 2012.
NYC, Send Love Through the Walls!
Welcome Home Daniel!
NYC HOLIDAY AND HOMECOMING PARTY – FRIDAY DEC 7TH!
For more information about the NYC December 7th event for Daniel McGowan and/or the Dec 7th events for him in Eugene and Portland, check out Daniel's welcome home webpage. Check out the  LA, Dec 1st event here.
"Please also consider helping Daniel by contributing towards some of the things he will need for his transition back home. We have created a special online registry for those items needed."
Be ready for a new year of resistance with Certain Days 2013 . . .
And in January . . .
The Malcolm X Commemoration Committee & the 1199 SEIU Activists present . . .
The 17th Annual Dinner Tribute  to the Families of our Political Prisoners & Prisoners of War Transforming Solidarity: 
Working Together to End Political Imprisonment & Mass Imprisonment!
Saturday, January 19, 2013 • 3pm to 7pm
Martin Luther King, Jr. Labor Center, 1199 Union HQ/ 310 W. 43rd Street , bet. 8th & 9th Aves., New York , NY 10036
And if you're still reading, when is the last time you paid your dues to the captive freedom fighters supported by the ABCF Warchest Program?
Maybe it's time . . .
Statement to All who wrote the court:
Thank you very much all of you wonderful people. It is sad and heart breaking, I have not seen my 13 year old son since 2001. And in a prison visit at USP FLorence Colorado. Not at home like normal life. I ask how much longer can we as humanity "allow" the system to destroy family, lives and children?
The court Oct 24, gave visiting privileges to my mother. Nothing for my self because I am in prison.
Love + Power
Spirit and Fire
OSO BLANCO
On Oso Blanco's son, the court granted visiting privileges to the young man's paternal grandmother– but not to Oso Blanco, because of his imprisonment. Oso Blanco's statement will be up momentarily in a separate post.
Gender Anarky members Cat and Amazon are no longer refusing food as of October 25th. The prison responded to the hunger strike and phone call blitz etc with transfers. Amazon was recently transferred to Salinas Valley State prison. See http://genderanarky.wordpress.com/ for the info.
Strangely, Leah-Lynn Plante was released from jail very early but Matt and KteeO are still in jail as grand jury resisters and still need support. Mathew "Maddy" Pfeiffer is a new name on the list of grand jury resisters. For the latest, stay tuned to http://nopoliticalrepression.wordpress.com/
Thousands of walmart workers stand ready to strike on Black Friday. A few are jumping ahead like wildcats, already striking.
I tweeted about the prisoners held in Rikers who were once again not evacuated despite huge risk of flooding during Hurricane Sandy. Solitary Watch quoted NYC DOC as saying that there was no flooding or power outages. Click the image below for details.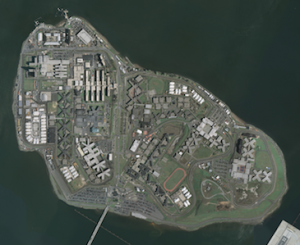 Does this happen to you? Like a lot of things, I put this blog down for a minute a while ago and it's been hard coming back around to pick it up again. A lot of the info on throughthewalls.org right now is out of date.  I have my own health issues I"m wrestling with but I'm not sure if that's the problem. It's hard to keep anything in perspective.
While it didn't destroy my immediate surroundings or jeopardize my life, Hurricane Sandy rattled me, as it rattled a lot of people in the NYC/NJ area. My priorities and outlook have shifted. I've done some relief work and some donating but not much– not nearly enough.  I have lots to say about it and now that I'm finally in the blogger machine again, I don't know where to start.
The whole business of the elections distracting from real-life politics has never been so stark to me as it was just now– with pockets of NYC and NJ surviving ongoing inequality compounded by ongoing disaster and everybody chattering about the elections. Some people are still chattering about the elections, bursting with pride and celebration over the man who signed the NDAA into law and may keep more people in cages than anyone on the planet.
It's crazy how parts of NYC are almost totally fine, almost totally back to normal, while other neighborhoods are living in the cold and the dark without water, sometimes with health needs and trapped in apartments or displaced by desolation. The establishment and the rich seem to be counting on the fact that if enough time goes by, people with privilege will lose interest in the disaster and let it go out of sight and out of mind. This is the way oppression, disaster, and inequality persist in the first place. This is how things really are all the time. Crisis and disaster and everyone walking around and many not immediately threatened pretending everything is fine.
This is how it often feels to read about Gaza and that's particularly true now.
And yet everyday life has to be lived. Jobs have to be worked, sometimes, for now, health has to be tended to, when possible, and the causes I normally work for still exist and still matter.
Most people don't follow me for news. If you're up on things, there are better sources. Mostly I connect dots or maybe provide a perspective in a bigger conversation. But on a few specific things, I occasionally  bring you news. And I gotta update it. So stay tuned while I catch up. May take a sec.